ICYDK, Enhypen, usually stylized as ENHYPEN, is an up-and-coming Korean boy group that is beginning to make a name for themselves in the K-pop industry. The septet, composed of Jay, Jungwon, Heeseung, Jake, Sunghoon, Sunoo, and Niki, were formed on the survival competition show I-Land which ended in September 2020. Even before their formal debut last November 30, 2020, the members of Enhypen have already caught the attention and hearts of fangirls and fanboys alike. If you're curious about them or tempted to get on the Enhypen train, then read on! 
Here are a few things you need to know about ENHYPEN:
1. Enhypen derived its name from a hyphen (-). 
A hyphen is a punctuation mark that indicates a connection between two words, phrases, or sentences. Using this as inspiration, the group's goal is to create new meanings that include connection, discovery, and growth as they come together to create a new and unique act as a group. It seems that they really put a lot of thought into their group name, and now it's making waves!
ADVERTISEMENT - CONTINUE READING BELOW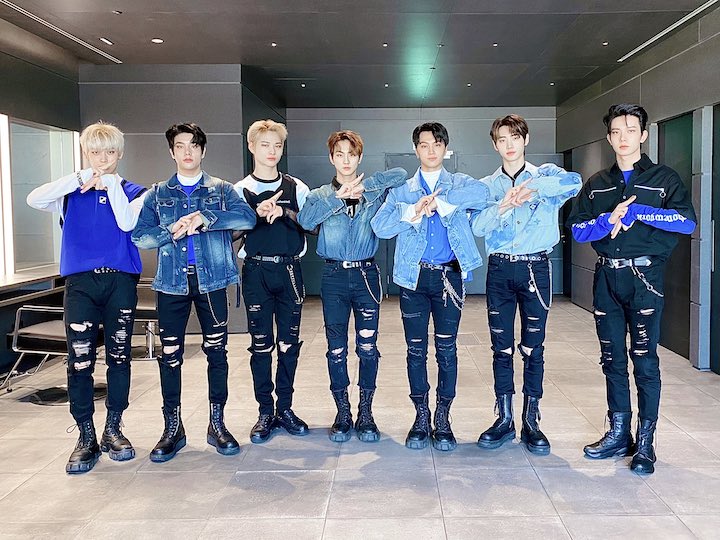 ADVERTISEMENT - CONTINUE READING BELOW
2. Their fanbase is called ENGENE. 
Enhypen was taking suggestions from their fans on their fandom name when they were newly formed around September, and there was actually speculation that the fandom would be called Eggies! But on October 9 last year, they shocked fans by revealing that the fandom name they chose was ENGENE.
ADVERTISEMENT - CONTINUE READING BELOW
There were two reasons behind their decision to name their fandom as ENGENE. As explained by Jay, the first reason was that [their] fans are the "engines" that let them grow and keep on going. The second reason, as explained by Jake, the fans and Enhypen share the same DNA that allows them to connect, discover, and grow together! Can they be any more adorable?! 
3. All of them are Gen Z. 
If you didn't feel old enough already, the members of Enhypen are all Gen Z babies! The oldest member of Enhypen is Heeseung, who was born in 2001, followed by Jay, Jake, and Sunghoon who were born in 2002. Meanwhile, Sunoo was born in 2003, Jungwon in 2004, while their maknae, Niki, was born in 2005!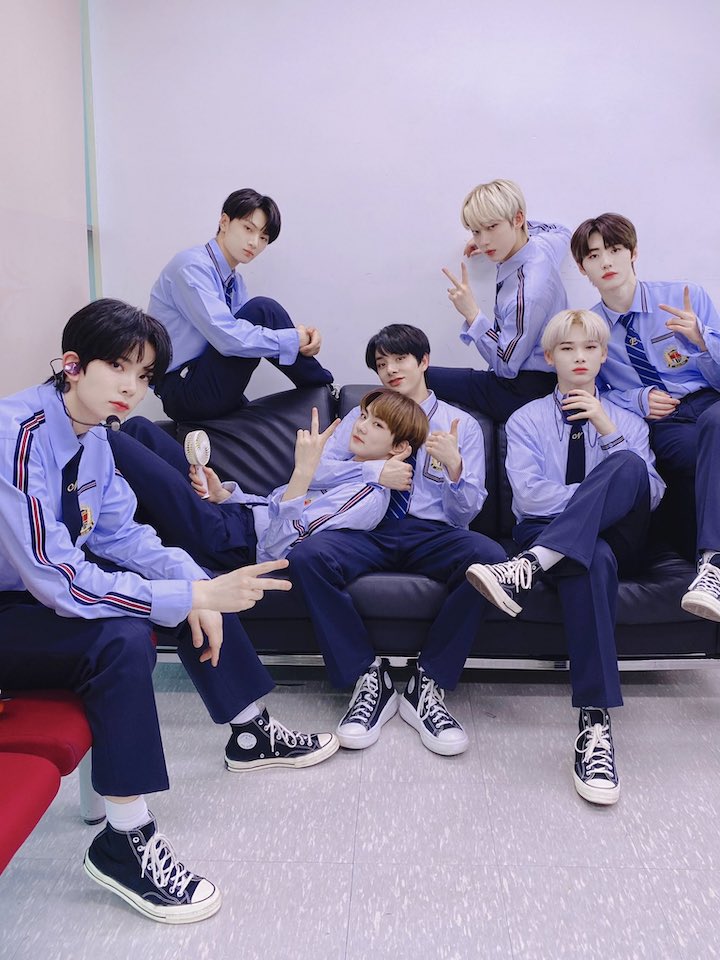 ADVERTISEMENT - CONTINUE READING BELOW
It makes you proud thinking of how much they've accomplished in their youth, and we're certain that a lot more milestones await them in the following years! (BTW: True to their Gen Z roots, they are very active on social media platforms like WeVerse, Instagram, Twitter, and Tiktok!) 
4. Three out of seven of the members were raised outside of South Korea. 
Although Jay, Jake, and Niki are now K-pop idols based in South Korea, the three of them were actually born in different countries! Jay is actually a Korean-American and he was born and raised in Seattle, Washington, but moved to South Korea when he was nine years old. Jake, on the other hand, is Korean-Australian. He was born in South Korea but moved to Australia at a very young age. Meanwhile, Niki is actually Japanese!
5. They are under the same company as BTS, SEVENTEEN, and TXT. 
Enhypen is under Belift Lab, who is a part of HYBE Labels along with Big Hit Music, Source Music, Pledis Entertainment, and KOZ Entertainment. This means that they are under the same company as other groundbreaking K-pop groups such as BTS, SEVENTEEN, and TXT! You can see pictures and videos of ENHYPEN in the HYBE building, which is a home to artists of HYBE Labels! 
ADVERTISEMENT - CONTINUE READING BELOW
6. Enhypen broke records with their first ever mini-album, Border: Day One. 
Border:Day One, reportedly sold 280,873 copies during the first week of its release. The sales for the debut mini album of the group was among the highest for K-pop groups that debuted in 2020. Additionally, their album ranked Top 5 of the iTunes Top Album chart in 34 countries and regions, while their title song "Given-Taken" were among the Top 5 of the Top Songs' chart in 17 countries and regions. Aside from the Korean market, Enhypen is said to have a strong presence in the US and Japanese markets as well. With all these achievements, they even won the award "Rookie Artist of the Year" at the Golden Disc Awards, one of the biggest award shows for music in South Korea, last January 2021.
READ MORE:
10 K-pop Songs Co-Produced And Written By Popular Western Artists
9 of the Most Precious Friendships Between K-Pop Idols
K-Pop Idols And Their College Majors
ADVERTISEMENT - CONTINUE READING BELOW
This is the K-Pop Fan Group That Spends the Most, According to Study
#WATCHCANDY: Subscribe to Candy Magazine on YouTube and follow @candymagdotcom on Tiktok for guides to college life and beyond.
Candy is now on Quento! Click here to download the app and enjoy more articles and videos from Candy and your favorite websites!