All Access
6 Things from 'Goblin' We Wish Were Real
Our imagination has run wild.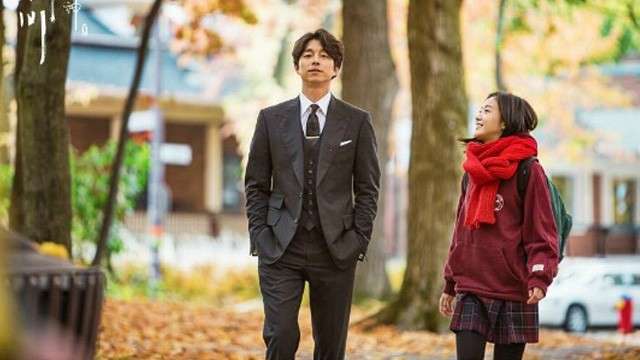 IMAGE TVN
How do you get over an exceptional Korean drama? Maybe you resort to rewatching your favorite scenes, you mull about the characters' lives beyond the final episode, you think of how the story could've ended differently—until it comes to the point that your thoughts get the best of you. Suddenly, it hits you: What would it be like to live in that show's "reality?" We all know how fascinating the Goblin universe was, and while this might not really help you with your post-series depression, here are six things in this fantasy romance drama that would probably work IRL:
Having four lifetimes
Humans having four lives is a recurring belief in the show. Wouldn't it be nice to spend another lifetime with the one you love? That is, if you've done good in your current life! Also, remember when warrior Kim Shin from the Joseon period has seen the distant future where people are using smartphones, which to him was pieces of "scrap metal." Who knows what's in store for us in the next few decades or so? And wouldn't you want to find out and experience it for yourself? 
ADVERTISEMENT - CONTINUE READING BELOW
Going to another place in an instant
The Goblin can satisfy his wanderlust without having to go to the airport or securing a passport, thanks to his teleportation powers. In one episode, he made it possible for Ji Eun Tak to go to Canada sans the paperwork in an instant, and be right back in Korea to try to catch her class.
Enjoying the other perks of the Goblin and the Grim Reaper in everyday life
Hand-chilled drinks and hand-warmed eggs? Convenient and quick enough for snacking in between study sessions. Launching into a fight across the dining table by messing up someone's meals or making things float in the air? Now that's an unforgettable meal. 
Allowing emotions to affect the weather
In the series, cherry blossoms would bloom in the middle of winter just because the Goblin is bursting with happiness. And when sudden downpour occurs, you can bet he's feeling down. It's like letting the world feel what you feel without even having to utter a word. 
Summoning your guy anytime, anywhere
Eun Tak developed a fascination for lighting candles, only to put the flames out, upon realizing that she was able to summon Kim Shin wherever she was. This ability comes in handy when you're in danger… or when you just miss his face. Teehee. 
ADVERTISEMENT - CONTINUE READING BELOW
Having an unlikely tandem to save you
Because these two can save your life while looking "super cool," as Eun Tak put it or "save" something as simple as your planned dish, so they go to the grocery for the missing ingredient and be effortlessly dashing while doing so. 
What do you like the most in the realm of Goblin?
From consistently badmouthing another friend behind their backs to making snide comments sneakily disguised as compliments, here's how to deal with a tricky friendship.
From sisig to bulalo, the North has a lot to offer.
Even college students like us can apply for freelance creative jobs while we're still going for that diploma!
These simple practices, when done consistently, end up being worth a lot.
It can actually *shatter* your cartilage.
Bordeos becomes meat of online talk while helping out in family's meat business.
From her gowns down to the décor and food!
Trish is part of Candy Rookies 2020, a group of influential and aspirational college students handpicked to represent #GenerationCandy in the year to come.
The more ~chill~ spots around UST might be more of your scene.
Bea is part of Candy Rookies 2020, a group of influential and aspirational college students handpicked to represent #GenerationCandy in the year to come.
This list compiles the city's tried-and tested music recording studios you'll want to check out.
Students from Humanities courses speak up.