All Access
6 Lessons from The Secret Life of Walter Mitty
Starring and directed by Ben Stiller, The Secret Life of Walter Mitty will speak to the adventurer in you.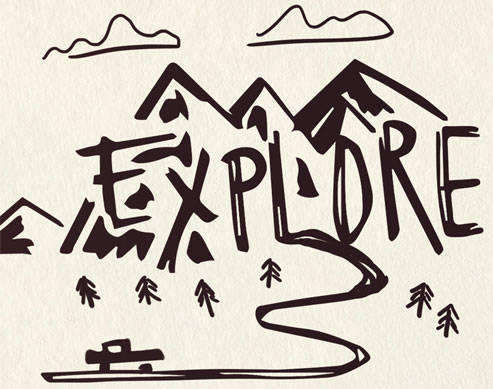 PHOTO 20th Century Fox, GIFs Tumblr
1. Quit looking at the world through a lens 24/7. Pics or it didn't happen? You know it happened and you don't need to prove it to anyone. Sure you want to capture the moment, but don''t let that stop you from living in it. Much better souvenir, I tell you.

via hold-breath-and-count-to-ten.tumblr.com
2. Sign out of dreamland and log on to real life. All the app updates in the world have nothing on beautiful, fleeting human interaction.

via hold-breath-and-count-to-ten.tumblr.com

3. Learn how to bake. Or befriend someone who knows how. Because you never know when you'll need a cake so good, it'll be the way to a warlord's heart and homeland.
4. The choice is yours. The movie is all about the credo, "To see the world, things dangerous to come to. To see behind walls, to draw closer, to find each other and to feel. That is the purpose of life." It's a good, solid quote to live by, but the purpose of life is what you make it to be.
5. Take a leap of faith. Sometimes you end up whacking sharks with a briefcase in the ocean, sometimes you find yourself cross-country biking just before a volcano eruption. The fun is in not knowing what'll happen.
6. Don't dream it's over. Sometimes bucket lists can do more harm than good. When we list down what we want to do, we feel like we've already done something to achieve them, so we tend to put them on the back burner. Acknowledging our dreams is step one, but there are more steps ahead of us. Want to go to the UK and stalk all your British celeb crushes when you graduate? Start looking for good deals, recruiting friends to come along, and practicing your please-let-me-go pitch to your parents. The adventure starts before you step out of the house.

via waltermittymovie.tumblr.com
The Secret Life of Walter Mitty opens on January 22.
\\\\\\\\\\\\\\\\\\\\\\\\\\\\\\\\\\\\\\\\\\\\\\\\\\\\\\\\\\\\\\\\\\
Get the latest updates from candy!
subscribe to our newsletter!
////////////////////////////////////////////////////////////////
From digital art to photography to mixed media, Filipino artists show that creativity is never lost in our people.
Skip a makeup step with these beauty goodies!
Take pretty notes and study effectively with these tips!
Wait for a love like this. A love that is good to you, for you.
Are you up for this challenge?
Can't wait to see the actual gowns!
The up-and-coming musicians and childhood friends talk about their music, creative process, and why it's important to be woke.
Because when it comes to a great lip game, there's really no need to splurge!