All Access
5 TV Shows That Will Surely Make Your Day
Start your day right with these GV-filled shows!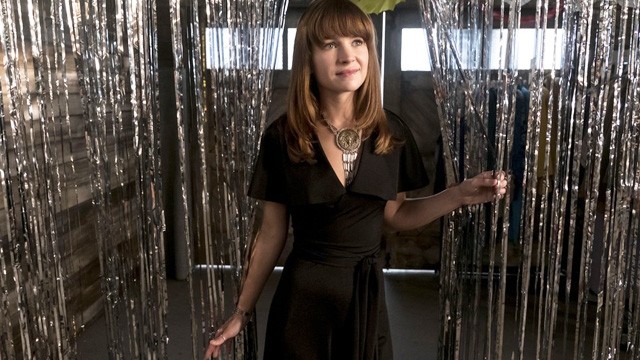 IMAGE Netflix
Did you know that, globally, people watch episodes of their favorite comedy shows in the morning? Netflix released their viewing data which found that there's a 34% spike in comedy viewing all over the world in the morning, just when people are bracing themselves for the long day ahead.
We know you're not morning people, Candy Girls. LOL! What after months and months of staying up until 3AM to finish your school requirements?! But for this summer vacation, as you prepare for a new semester in August, maybe it's time for a new routine. Why don't you get your day started with these Netflix shows that are guaranteed to give you GVs that will last for the entire day?
Unbreakable Kimmy Schmidt
Say hello to Kimmy Schmidt (Bridesmaids' Ellie Kemper), one of the four women who are members of an apocalypse cult and have spent 15 years of their lives living in a small underground cabin. After she realizes there's a big, big world outside of what she's been seeing for more than a decade, our heroine decides to stay in NYC to try her luck and catch up on everything she's been missing—which is a LOT. You think you've seen everything before? Wait till you see it from the eyes of this newbie in town.
ADVERTISEMENT - CONTINUE READING BELOW
Jane the Virgin
We're pretty sure you've already been watching Jane the Virgin...and we're also sure you love it because of the strong woman that Jane (Gina Rodriguez) is. Imagine how, because of someone's mistake (not even yours!), everything in your life changes. But our favorite girl goes through it with as much courage as she can muster and shows us that you don't really have to know the answers to every question in your life all at once; you just have to continue moving forward. Love her!
Girlboss 
Inspired by Sophia Amuroso's autobiography of the same title, Girlboss follows the story of rebellious Sophia (Britt Robertson) as she goes through the highs and lows of figuring out her place in the business world. Our main girl goes through a lot of challenges, including losing people's (and eBay's) trust, but we absolutely love how she stood through them all.
iZombie
We know you love comedy and some mystery aaand we think that iZombie will give you both those things. Rose McIver's Liv, a human-turned-zombie, uses her special abilities to help solve crimes in their community. But most of all, she's just trying to find her place and protect the people she loves as much as she can.
ADVERTISEMENT - CONTINUE READING BELOW
Haters Back Off
In this world of memes and viral videos comes Miranda Sings (Colleen Ballinger's famous YouTube character), a sheltered and self-absorbed girl who wants to gain fame via YouTube. On her road to being popular, Miranda encounters haters (and hateful comments) and people whom she steps on just to make her dreams happen, which is a major no-no in life. What we love about her? How she hilariously portrays all the things we're guilty of in the age of social media. Eep!
What TV shows are you watching these days? Share them with us in the comments!
Looking to sport the long-haired look?
It's actually not an either-or situation.
Here's a list of amazing, albeit fictional, personalities from another world that inspire us to be our authentic selves.
I will have to say that it is by far one the best decisions I have made in my whole life.
Isa is part of Candy Rookies 2020, a group of influential and aspirational college students handpicked to represent #GenerationCandy in the year to come.
It's the best time to pick up a new hobby and put those notebooks to use.
We can't handle this breakup!
For days when you need an instant outfit inspo that's still campus-appropriate.
It could very well be one of the world's largest volcanoes.
From consistently badmouthing another friend behind their backs to making snide comments sneakily disguised as compliments, here's how to deal with a tricky friendship.
From sisig to bulalo, the North has a lot to offer.