Remember when we can hardly move on after watching these TV series based on books (and comics!), Riverdale, 13 Reasons Why, and The Handmaid's Tale. Well, bookworms and TV series-lovers, there are actually more book-based TV series you should binge-watch this year and we've listed five of them below.
A Series of Unfortunate Events by Lemony Snicket
We know you miss the Baudelaire orphans so baaad, especially after watching the movie version over and over again. But finally, the TV gods have heard our cries. You can watch Netflix's 8-episode series, which follows the story of Violet, Klaus, and Sunny Baudelaire after the death of their parents. The first season includes the stories from the first four books: The Bad Beginning, The Reptile Room, The Wide Window, and The Miserable Mill.
Anne of Green Gables by L.M. Montgomery
You will see L.M. Montgomery's classic book come to life in Netflix's Anne. This follows the journey of orphan Anne Shirley who's mistakenly sent to a family in Green Gables even if they originally wanted a boy. Anne tries to win them over, to fit in to her new life in the country and of course, ends up finding a home in their lives in the end.
American Gods by Neil Gaiman
Love mystery TV shows? Then you'll love Starz's adaptation of Neil Gaiman's famous 2001 novel about Shadow. After spending time in prison, he gets released and finds out that his wife and best friend are dead. While trying to come to terms with their deaths, he meets Wednesday, the god Odin, who offers him a job to do.
ADVERTISEMENT - CONTINUE READING BELOW
Sharp Objects by Gillian Flynn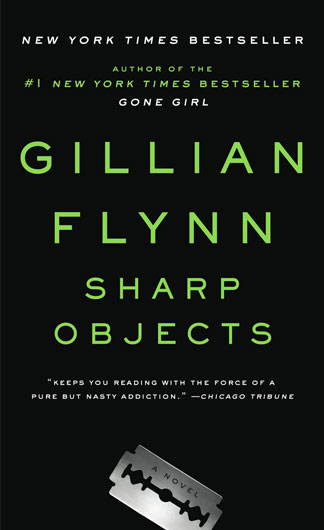 HBO adapted Gone Girl author Gillian Flynn's 2006 book into an 8-episode series, which stars Amy Adams. In Sharp Objects, Amy plays Preake, a reporter who returns to her hometown and attempts to solve the murder case of two teen girls. Sharp Objects' production already wrapped up last March, so we're expecting this to air later this year.
Girlboss by Sophia Amoruso
If you're a fan of Nasty Gal founder, CEO, and creative director Sophia Amoruso's biography, you'll surely enjoy watching the series, starring Britt Robertson, that's loosely based on events from her life. You'll get a glimpse of Sophia Marlowe's beginnings as a 20-year-old who doesn't know what to do with her life...until she gets one brilliant idea.
What books are you reading these days, Candy Girls? Share them with us in the comments or via Twitter @candymagdotcom. We always love hearing from you.