Shailene Woodley, arguably the world's YA movie queen, just turned 23! We're celebrating her birthday with this little list of a few moments in her life when she was just flawless, proof (not that we need to have one!) that we admire her for all the right reasons.
1. When she played Hazel Grace Lancaster in The Fault In Our Stars. Upon the announcement that Shai was going to play the beloved character from John Green's best selling novel, many doubted that she'd give it justice. But we didn't because we trusted that the movie people knew what they're doing better than us. And we weren't mistaken to do so because now we couldn't imagine anyone as our Hazel after TFIOS broke our hearts.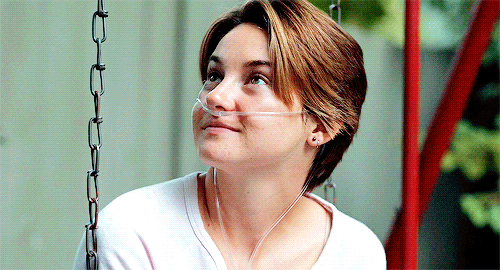 via shailenewoodleydaily.tumblr.com
ADVERTISEMENT - CONTINUE READING BELOW
2. Every single time she says something. This girl gives great speeches and interview answers, we can't help but wish we were as articulate as her. Shai's super genuine and sincere that everything that comes out of her mouth makes us feel her warmth even if we're miles and miles away from her.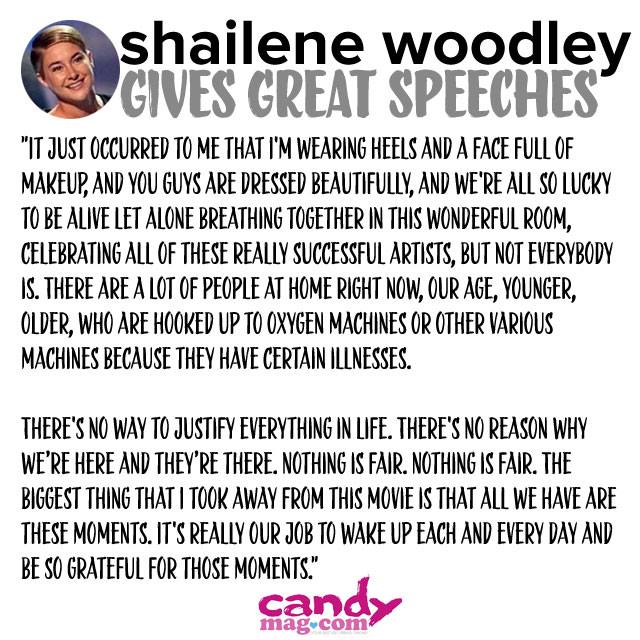 ADVERTISEMENT - CONTINUE READING BELOW
3. Every single moment she was with Theo James. This movie couple will forever be one of our #OTPs. Their chemistry is super effortless that we believe they really are meant to be together. More #FourTris moments in Insurgent, please!
4. When she was brave enough to chop her hair. If only we had the same amount of courage to give ourselves a makeover. She may have just decided to use a wig and back out from getting the haircut because it's making her cry already, but she went through with it and even donated her hair to Children With Loss—an organization that makes wigs for kids that lost their hair due to disease.
ADVERTISEMENT - CONTINUE READING BELOW
5. Whenever she talked about living au naturel and living with so much love every chance she gets. She's a breathing and walking source of good vibrations, seriously.
spontaneous morning barefoot hike+ocean swim+plumeria abundance+papayas+friendly smiles+glorious sunshine+naked babies+singing birds=MAGIC.

— Shailene Woodley (@shailenewoodley) August 3, 2013
LOVING LIFE RIGHT NOW!!!

— Shailene Woodley (@shailenewoodley) June 26, 2013
oh! and asparagus! and hemp seeds! oh my! feeling sooo grateful for summer's fresh bounty!!! get to know your local farmers!!! :))))

— Shailene Woodley (@shailenewoodley) June 23, 2013
Happy birthday, Shailene!
What do you love most about our birthday girl, Candy Girls? Leave a comment below or tweet us @candymagdotcom. We always love hearing from you. :)