Look who's all grown up on the cover of Rolling Stone magazine—fine, she's 24 years old, but still! Taylor Swift graces the cover of the music mag this week and she's pulling off that hair slick with seawater like a pro! Tay talks about her love for cats, her life after winning Grammy awards, her privacy, and her lovely and crazy life right now in this issue. "I really like my life right now," she said. "I have friends around me all the time. I've started painting more. I've been working out a lot. I've started to really take pride in being strong. I love the album I made. I love that I moved to New York. So in terms of being happy, I've never been closer to that." Aww, we're happy for you, girl!
Hi, Nick Jonas. Why are you doing this to us? Stop it with all the teasers and just release "Avalanche" already! This cutie sure knows how to keep us on our toes. After releasing his singles, "Jealous" and "Chains," Nick just revealed 30+ seconds of his track with Demi Lovato in a live chat video. That's 30+ seconds of goodness for us who are trying to wait patiently for the song.
ADVERTISEMENT - CONTINUE READING BELOW
ADVERTISEMENT - CONTINUE READING BELOW
What is happening in the little town of Mystic Falls? The whole gang just lost 2 of their BFFs—Damon (Ian Somerhalder) and Bonnie (Kat Graham)—and the ones they left behind are dealing with the loss in the most... um, interesting of ways. Elena (Nina Dobrev) has been drinking too much human blood, Stefan (Paul Wesley) has a new lady love, and Jeremy (Steven R. McQueen) looks like he's been into alcohol. Aww, what will happen to our friends from The Vampire Diaries? Watch the latest promo for season 6 now!
Have you seen the latest music video for "Oh Cecilia (Breaking My Heart)," The Vamps' latest single? It looks like it's been shot in a lost island while the cute guys are trying to survive! We love the song... and how they're all nearly shirtless in the video. LOLJK! Hit the play button to watch the music vid now.
Do you have a big idea to make the community a better place to live in? Why don't you gather your friends and come up with your very own plan to implement it? The Ayala Malls presents the IDEA'YALA, an inspiring new competition that encourages young Filipinos to take their next bold step toward advancing their ideas, design or marketing concepts, and social innovations, using an entrepreneurial approach, or within the context of a shopping center or mall. Co-founded by the Ayala Malls and Paloma U. Zobel, IDEA'YALA challenges the youth of today to put their minds together and come up with their best and strongest ideas to give people "the mall of the future." Starting September 1, application video booths will be set up in all Ayala Malls, so gather 4 of your friends and start brainstorming. Not only will you be mentored by the best of the best in the field of management and marketing, but you'll also get a chance to win internships at the Ayala Malls, roundtrip airfares and accommodations for a trip to El Nido Resorts in Palawan, and Ayala Malls prepaid cards worth P10,000. For more information, visit www.facebook.com/IDEAYALA.
ADVERTISEMENT - CONTINUE READING BELOW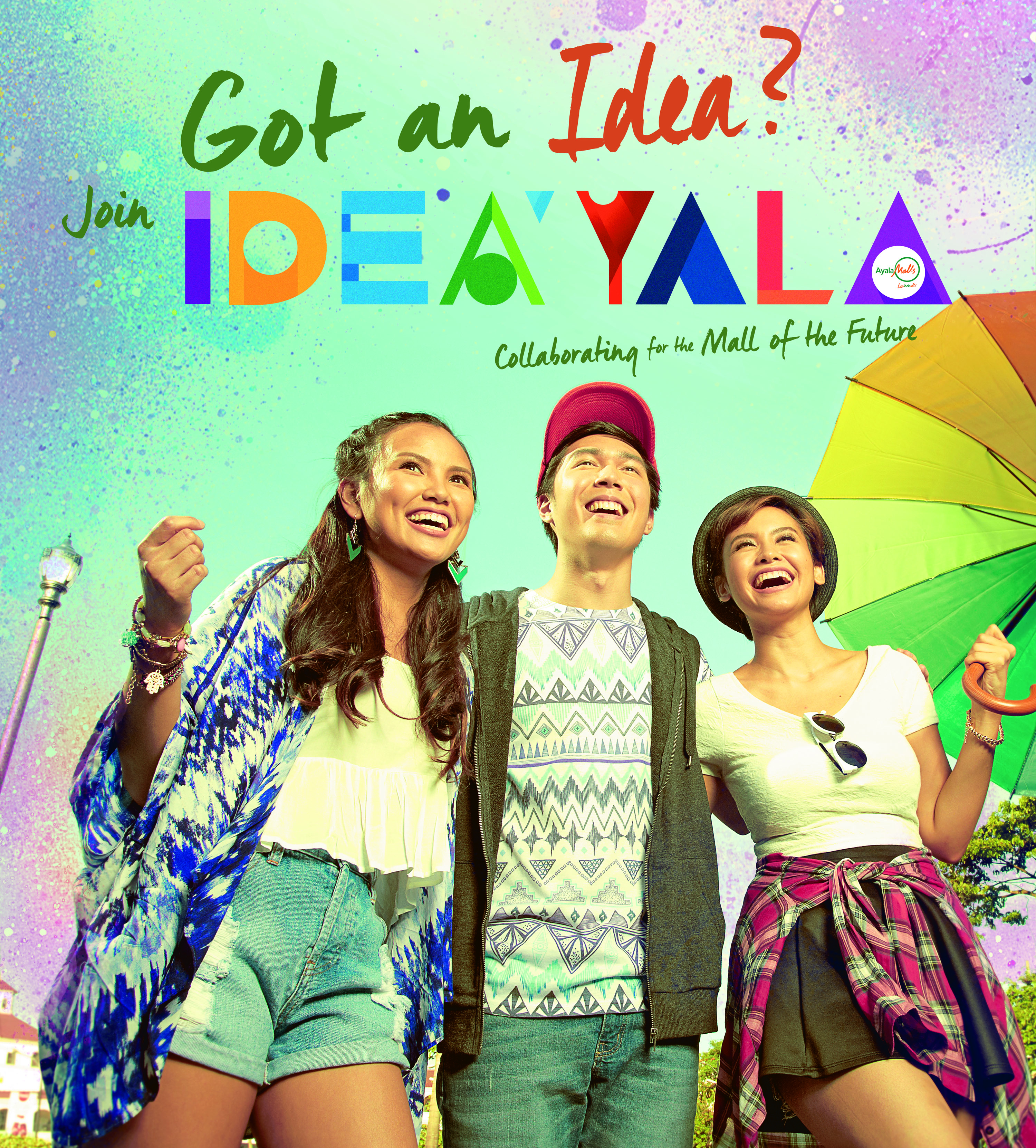 Got your own gossip to share? Tell us in the comments or tweet us @candymagdotcom! We always love hearing from you. :)