Taylor Swift just won the Internet with her sense of humor when she posted a photo of herself wearing a shirt that says, "No its becky"—a fan favorite inside joke over at her Tumblr page! According to her, she's already rethinking the cover for her upcoming album, 1989. Follow T-Swizzle on Tumblr now and don't forget to follow us at candymagloves.tumblr.com, too!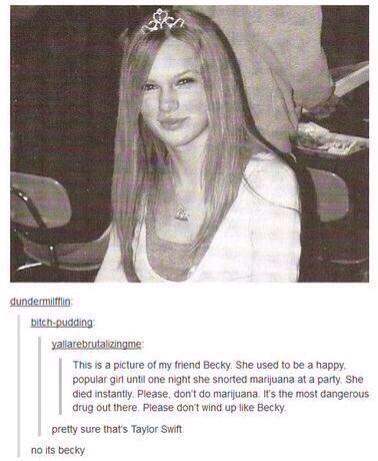 via theinfamousrichard.tumblr.com
ADVERTISEMENT - CONTINUE READING BELOW
Tim Burton may have found his Jacob Portman for the movie version of Ransom Riggs's novel Miss Peregrine's Home for Imaginary Children. According to reports, Ender's Game star Asa Butterfield is joining Eva Green as Miss Peregrine in the film. What do you think of Asa as Jacob, Candy Girls? Let us know in the comments.
ADVERTISEMENT - CONTINUE READING BELOW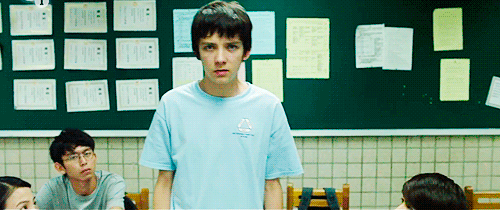 via asabutterfielded.tumblr.com
ADVERTISEMENT - CONTINUE READING BELOW
The Fault In Our Stars author John Green posted his response to TFIOS being banned from a school in California on his Tumblr blog earlier. "I guess I am both happy and sad, he said on the post. "I am happy because apparently young people in Riverside, California will never witness or experience mortality since they won't be reading my book, which is great for them. But I am also sad because I was really hoping I would be able to introduce the idea that human beings die to the children of Riverside, California and thereby crush their dreams of immortality."

via sociaty-kills-all-of-us.tumblr.com
ADVERTISEMENT - CONTINUE READING BELOW
Good news, Miles Teller fans. His critically-acclaimed film Whiplash is going to be shown in the Philippines on October 15. ICYDK, Whiplash chronicles an aspiring jazz drummer's journey under the mentorship of a very motivated instructor. Watch the trailer below to know more about the movie.
It's the Candy Fair 2014 tomorrow, ladies! We hope you're ready to have fun with the celebrities and Candy Cuties tomorrow at the Metrowalk Tent in Ortigas, Pasig City. In case you haven't bought your tickets yet, you can go to Ticketworld now and purchase them. You can also see the list of celebs and cuties who are going to be there here. We hope you're all set for tomorrow because we're so excited to see all of you!
Got your own goss to share? Let us know in the comments or tweet us @candymagdotcom. We always love hearing from you. :)