Did you know that 5 Seconds of Summer is working on their new album? Yes, they are! They may be busy going places to promote their music, but the boys are also taking time to write new songs for their next album. According to reports, the group already has 3 to 4 songs for it so far. How will their next album sound like? Luke Hemmings revealed that it's going to be along the lines of "If You Don't Know." Listen to the song below and maybe, keep it on loop while waiting for these guys' new tracks.
ADVERTISEMENT - CONTINUE READING BELOW
ADVERTISEMENT - CONTINUE READING BELOW
Lorde revealed the cover art for her song which she wrote especially for The Hunger Games: Mockingjay Part 1, titled "Yellow Flicker Beat." She captioned the photo "September 29," which might be when she's dropping the single. Better brace yourselves for another chart-topping hit!
SEPTEMBER 29 pic.twitter.com/DCl7g9DXo2

— Lorde (@lordemusic) September 22, 2014
Just a few weeks ago, we received heartbreaking news that Sarah Hyland and Matt Prokop broke up. Today, according to reports, Sarah filed a temporary restraining order against her ex-boyfriend. Wait, what??? According to the court documents submitted, the Modern Family star said that Matt threatened her life!

via teendotcom.tumblr.com
ADVERTISEMENT - CONTINUE READING BELOW
New photos of rumored couple Jennifer Lawrence and Coldplay's Chris Martin surfaced online today. The two were spotted stepping off a private jet recently in California. Are they really together or not? What do you think, Candy Girls?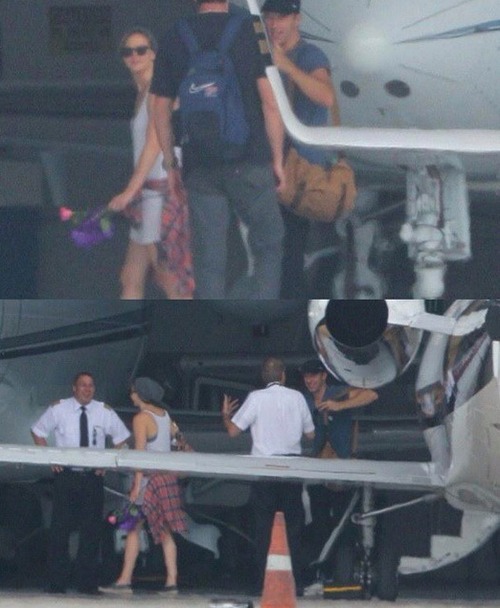 via mesrandjlaw.tumblr.com
The Voice kicked off its 7th season with another note-worthy performance from the coaches, of course—Adam Levine, Blake Shelton, Gwen Stefani, and Pharrell Williams—where they covered one of No Doubt's (Gwen's band, ICYDK) hits "Hella Good." This season, Gwen and Pharrell are joining Adam and Blake to guide the contestants. The Voice airs every Tuesday and Wednesday at 8:10PM over AXN Asia.
ADVERTISEMENT - CONTINUE READING BELOW
Got your own gossip to share? Let us know in the comments or tweet us @candymagdotcom. We always love hearing from you. :)