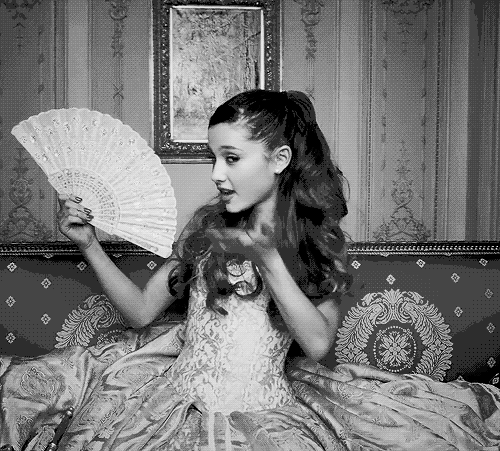 Ariana Grande is putting those diva rumors to rest. The pop singer spoke with an Australian radio show recently and explained her side of the story. "I did hear about something just 10 minutes ago that was totally untrue and very annoying... There's no record to set straight," she said. "It was just a photographer or something who got mad at me because I left to change my outfit mid-photoshoot because I didn't like my top and I was like 'Oh I'll be right back'. And then I came back and he had left and I was like 'Oh s…' He's now... said all these ridiculous untrue things about me and I'm just like, you know what, that's not real, that's nonsense, my fans know who I am, my family knows who I am, my friends know who I am and that's all that matters."
ADVERTISEMENT - CONTINUE READING BELOW
ADVERTISEMENT - CONTINUE READING BELOW
gif via giphy.com
Can the guys of 5 Seconds of Summer get any cuter? Ashton Irwin, Calum Hood, Luke Hemmings, and Michael Clifford performed a song about pizza (yes, the food!) during their gig at Alfred Coffee & Kitchen in Hollywood recently. Now you have another good reason to grab a slice during the weekend!
Kendall Jenner and Gigi Hadid show you that you can turn heads on the runway without wearing makeup. The models walked the runway for Marc Jacobs—which happens to be the final show of the season—during the Mercedes-Benz Fashion Week Spring 2015 in New York.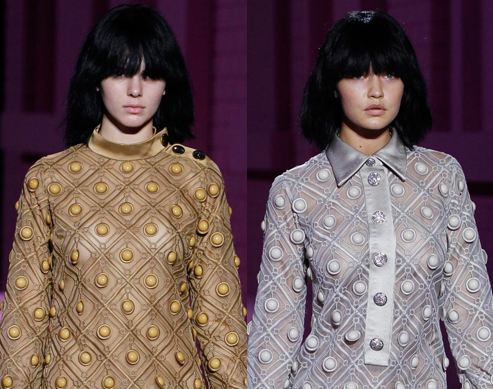 via Marc Jacobs
ADVERTISEMENT - CONTINUE READING BELOW
Our condolences go out to Austin Butler during this difficult time. The actor's mom, Lori, passed away earlier today. He confirmed the news on his Twitter account while his girlfriend, Vanessa Hudgens, and her mom, Gina, have also expressed their sympathies over the microblogging site shortly after the announcement.
Lori Butler, my mom, my hero, & my best friend passed away this morning. Lets all celebrate her. I love you and will miss you every day Mom.

— Austin Butler (@austinbutler) September 12, 2014
Looking for a new song to listen to? Why don't you give Willow Smith's cover of King Krule's "Easy Easy" a listen now. The 13-year-old musician did a pretty great version of the song.
Got your own gossip to share? Tell us in the comments or tweet us @candymagdotcom. We always love hearing from you. :)