Vanessa Hudgens is going to Broadway! It was revealed earlier that the High School Musical alum will star in the revival of the Broadway musical Gigi, the same play that gave birth to Audrey Hepburn's career in 1951 and was turned into a musical in 1973. Written by Colette, Gigi chronicles a young lady's coming-of-age story and search for love in Paris. Congratulations, V!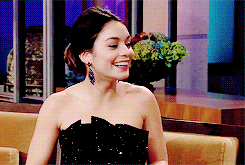 via vanessaannes.tumblr.com
ADVERTISEMENT - CONTINUE READING BELOW
J.K. Rowling revealed her Patronus earlier today while she was chatting with a few fans over Twitter. Harry Potter fandom, let's rejoice! Interesting facts from Muggle Net: The pine marten belongs to the Mustelidae family—the same family the otter (Hermione's Patronus), the badgers (the Hufflepuff house's symbol), and the weasels (where she derived the family name of the Weasleys) belong to.
ADVERTISEMENT - CONTINUE READING BELOW
.@acciowandspells It's a pine marten.

— J.K. Rowling (@jk_rowling) September 10, 2014
The cast of The Vampire Diaries (Kat Graham, Ian Somerhalder, Matthew Davis, Paul Wesley, and Nina Dobrev) and executive producer Julie Plec revealed a few details about the show's 6th season during their chat with Entertainment Weekly. Watch the video below to find out what happens to Damon and Bonnie's characters, Elena's stay in college, Stefan's sanity, and Alaric's new lady love! Looks like things are bound to be interesting on the show's upcoming season.
Hilary Duff has finally spoken about Aaron Carter's tweets a few months back hinting that he regrets letting go of the actress-singer—okay, he admitted that they were about Hil actually. BuzzFeed spoke with the singer recently in Sydney and her reaction? "I was not expecting this question. He does, I keep seeing that, that he keeps doing that. I don't know how I feel. I mean, that was so long ago, and obviously I'm still married, and I have a baby and we kind of just… Yeah, don't know each other…so…yeah." And this is where all our teenage hopes and dreams die. LOLJK!
ADVERTISEMENT - CONTINUE READING BELOW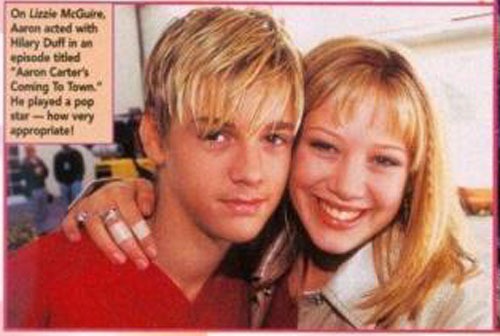 via 2000ish.tumblr.com
Did you know that Lily Collins auditioned for a role on Gossip Girl? The actress talked about it during her cover interview with Marie Claire UK for the October issue. "I tested for Gossip Girl. I wanted to be in it so badly, I thought at the time it was the end of the world," she said. "Now I think, 'Well I would have got pigeon-holed, have had to move to New York, leave high school and be signed away for six years. I wouldn't have done the films I've done, and everything would have been so different." Aside from losing out on a role, Lily also talked about her pals Jennifer Lawrence and Kristen Stewart and how it's like to have a famous person for a dad.
ADVERTISEMENT - CONTINUE READING BELOW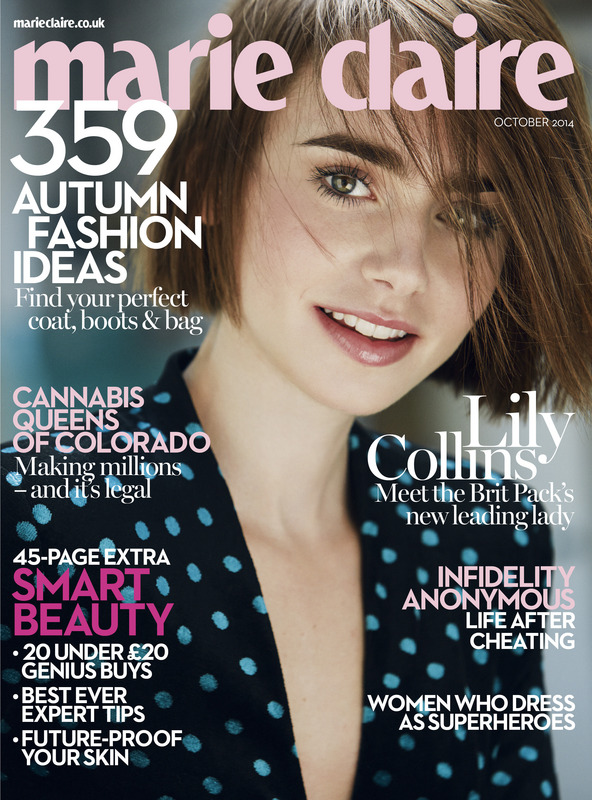 via Marie Claire UK
Got your own gossip to share? Tell us in the comments or tweet us @candymagdotcom. We love hearing from you. :)