Want to guess who's on the cover of Australian magazine, Dolly? It's The Fault In Our Stars actor Ansel Elgort! And during his cover interview with them, he revealed a few things about filming TFIOS and about his life. "I think one thing that's so beautiful about Hazel and Gus' first love is that it's just between the two of them. And never in the movie do you see them talking to someone else and being like, 'Wow, I met this person and I love them so much,' because there is no reason to have to validate who you love," he says when asked whether he had a great love like the characters from the novel. "I think the magic thing about love is that it's so personal and it's so intense. It's just about how you feel and about how the other person feels, so for that reason I think that it's important to keep love sacred and not tell anyone about it."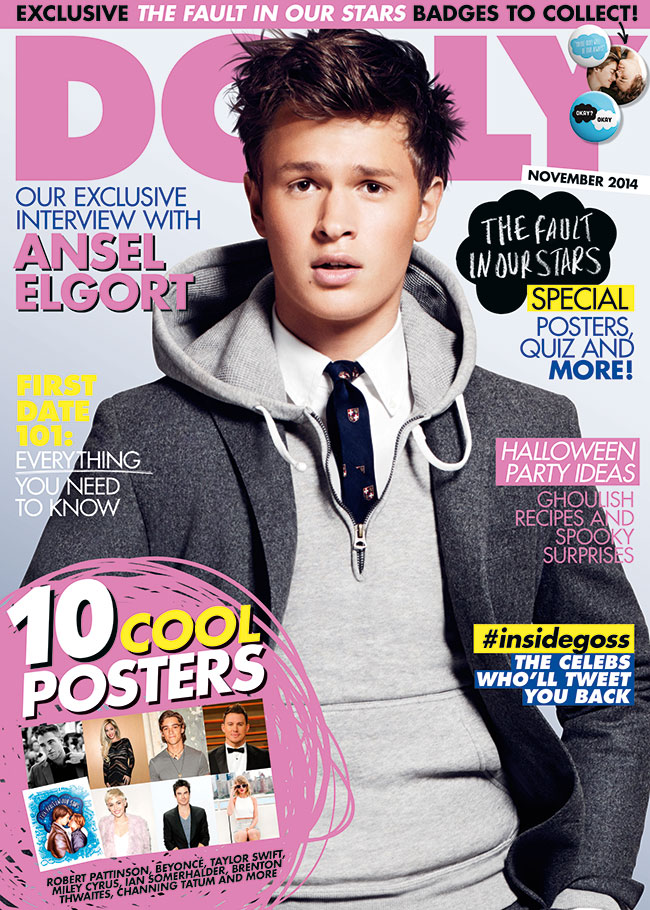 via Dolly
ADVERTISEMENT - CONTINUE READING BELOW
Did you know that 5 Seconds of Summer's Calum Hood wrote a story when he was younger? Read it below and let us know what you think about it in the comments.
And ICYMI, here's 5SOS' music video for their next single, "Good Girls." You can pre-order the EP here, too.
Another YA novel is set to hit the big screen and TV actress-slash-author Lena Dunham is behind it. Lena is producing the film version of the 1994 best-selling novel, Catherine, Called Birdy—a Newbery Honor-winning book by Karen Cushman that focuses on the life of a 13-year-old in the 13th century whose father wants her to marry a rich young man.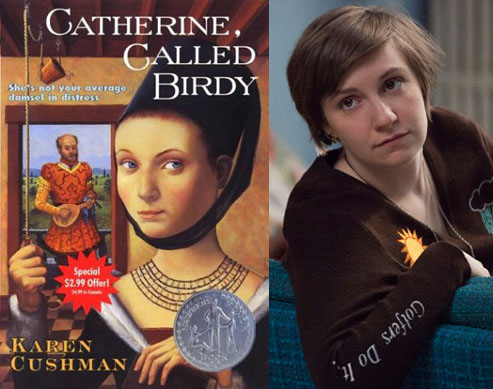 photos via Harper Trophy and HBO
Another band is heading here in 2015, you guys! The Script will be holding another concert in April 2015, which they announced earlier today via Twitter. Make sure you have your cash ready because tickets will go on sale on October 23.
Philippines #TheScriptFamily. We're excited to announce we're heading back in 2015. Tix on sale Oct 23rd HERE: http://t.co/qGSDaYCwNq

— the script (@thescript) October 13, 2014
Are you in for a heartwarming movie this season? You may want to watch Robert Downey, Jr.'s upcoming movie, The Judge, this month. In this movie about a father and son's relationship, Robert plays Hank Palmer, an uptight attorney who's facing the hardest battle in his career and his life—taking his father's case. "He's a pretty shut-down guy," the actor said about his character. "He is in his life mentally and physically, but not emotionally; he's in complete flight from the ramifications of the way he's behaved emotionally. He is also very accustomed to winning, and a lot of his identity is tied up in that, in his profession, but that doesn't matter to anyone else. And of course the fact that his father is a judge and Hank's a big time defense attorney says a lot about him." Watch the trailer below and make sure you mark your calendars because The Judge is set to make its Philippine premiere on October 22.
Got your own gossip to share? Let us know in the comments or tweet us @candymagdotcom. We always love hearing from you. :)