This is one of the many reasons why we love Taylor Swift. Hannah (who goes by the username @sherbetswift on Instagram) asked Tay for some love advice recently, saying, "There's a guy Taylor, a guy who's sweet and charming and makes me laugh. A guy who said sorry for eating in front of me after finding out I had to skip breakfast. A guy who grew up across the street from me. A guy who plays guitar like me. A guy who was my first best friend. A guy who I met when I was seven and he was nine. A guy who this one time, when we were younger, said that I was 'like' his girlfriend because I was a girl and his friend. I wish. A guy who I have the biggest crush in the whole wide world on, and he'll never like me back. (And he has a girlfriend who he adores and she's pretty and has an amazing figure and is actually nice to me). A guy who will never like me back. @taylorswift can you give me some advice maybe. I love you. Hannah."
ADVERTISEMENT - CONTINUE READING BELOW
We love her sweet response to her lovely fan.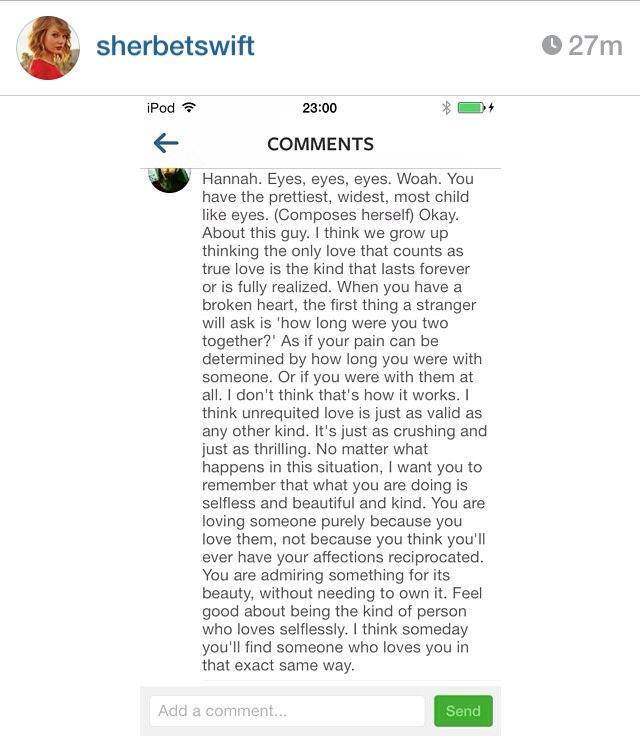 via Teen Vogue
It's coming, you guys. One Direction will be releasing their 100% official autobiography, which will give you an intimate look into their lives. It has been an incredible 4 years for these guys, and this is so perfect because we do want to get to know them better.
ADVERTISEMENT - CONTINUE READING BELOW
This is what our dreams are made of: Seeing our crushes go on bro-dates, which Zac Efron and Robert Pattinson granted recently when they went out together. Our lives are made. Let's all take this time celebrate because the odds are in our favor.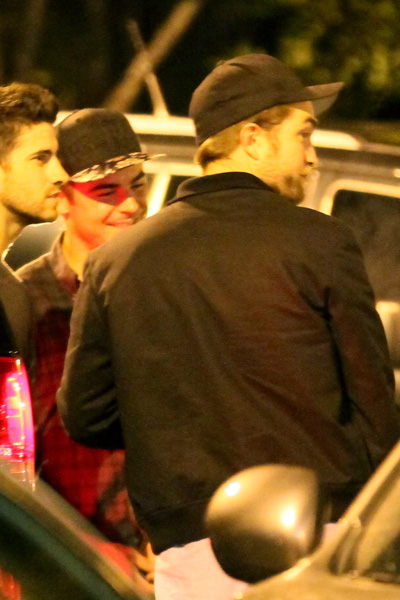 via Seventeen
Josh Hutcherson shows his more serious side in the first teaser for his upcoming film Paradise Lost. Hit that play button and watch the trailer now. Paradise Lost is set for release later this year.
ADVERTISEMENT - CONTINUE READING BELOW
Whoa, the first trailer for Miles Teller's critically-acclaimed movie, Whiplash is out and it's intense! Can you imagine going through this kind of pressure for doing something you deeply love?
What do you think of today's news, Candy Girls? Tell us in the comments or tweet us @candymagdotcom!