Have you seen One Direction's teaser for their new music video of "Midnight Memories"? If you still haven't, watch it below now and let's fangirl together! Tell us, who's the cutest?
He might be dealing with a lot of things right now, but Justin Bieber is right on track when it comes to his music. Isn't this the perfect time for him to release the new music video of "Confident"? He proves that nothing can bring him down and he'll be doing just fine. Aside from his dance moves and performing with Chance The Rapper, the vid also features Justin's love interest Cailin Russo who also appeared in the music video of "All That Matters".
And speaking of the Biebs, Justin "will be booked for assault, given a citation and released on his own recognizance," according to reports by TMZ. If you can still remember, the Canadian pop star was reported to get into some fight with a limousine driver in Toronto last December. A member of his entourage was first investigated, but the case takes a turn and three witnesses have spoken which incriminated him. The singer is now back in Toronto to appear in the police station.
ADVERTISEMENT - CONTINUE READING BELOW
While the Biebs is going through a really tough time, his ex-girlfriend Selena Gomez was reportedly set up by her BFF Taylor Swift to none other than singer Austin Mahone. According to Us Weekly, the Disney star was with Austin during the Beats Music concert last January 24, but the two sneaked out separately and got in the same car! Taylor's matchmaking skill was also seen last summer, after setting up another BFF with singer Ed Sheeran. What do you think of Austin and Selena dating?
ICYMI (we highly doubt it) this morning, The Fault In Our Stars full movie trailer was released! Yes, you read that right. Okay? Okay. Ansel Elgort's swoon-worthy face, Shailene Woodley's sobbing sesh, and their "small infinity" together are just some of the things you can get a glimpse of in the trailer! Make sure to have your tissue boxes ready because we weren't able to deal with it. *sobs*
ADVERTISEMENT - CONTINUE READING BELOW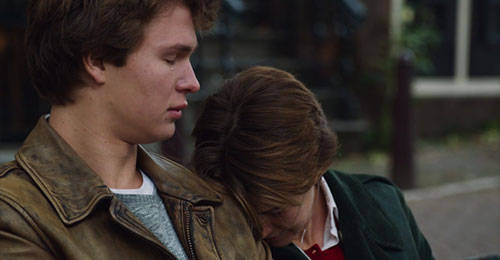 What do you think of today's news? Join in on the conversation @candymagdotcom!