Neither One Direction's Harry Styles and Kendall Jenner confirmed that they were a couple, but what's this? According to reports, the relationship has already ended even before it started. The reason for the "break up": their busy schedules. Harry is going on tour for the next six months, while Kendall's got a full plate—her clothing line, books, and her modelling career in full bloom.
photo via stylenners.tumblr.com
Divergent and Sephora worked together to come up with a new collection of products inspired by Tris (Shailene Woodley's character in the movie), the future, and transformation. So what does this limited-edition collection include? It includes "a multi-piece collector's pack, a portable palette, and a nail art kit," according to Nylon magazine. We just hope this is available in the Philippines because the awesome packaging makes us want to buy all three sets.
ADVERTISEMENT - CONTINUE READING BELOW
via Nylonmag.com
Rumors about One Direction splitting up began circulating online, after Liam Payne tweeted that he hasn't seen the guys before the Brit Awards. Fortunately, that's just a rumor. According to news, the split up is impossible to happen because 1D still has to come up with 3 more albums under their contract. The reason why they haven't been seeing each other before the awards show was because they were writing songs separately. Whew! Great to hear that, right?
via 1dpreferencesfan.tumblr.com
Justin Bieber teams up with rapper Blake Kelly for his new song "Broken", the first track he has released since his recent arrest and his recent name change to Bizzle. The 19-year-old Canadian singer seemed to address all his haters, singing, "I cannot be broken, like I know you were hoping." Listen to his new song below, Candy Girls, and tell us what you think about it.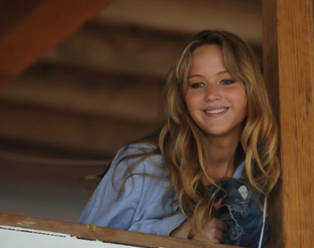 Hollywood's darling Jennifer Lawrence had a very busy 2013. That's why news of her decision to take a break from the biz is understandable. Before you start freaking out, she's not totes retiring okay? She'll just be taking a year off from acting. Besides, we've got The Hunger Games: Mockingjay Part 1 to fill us on our JLaw dose for this year.
photo via Paramount Pictures
What do you think of today's news, Candy Girls? Got your own goss to share? Tell us about it in the comments or tweet us @candymagdotcom!