Taylor Swift is just amazing. Aside from giving beautiful pieces of advice to her fans, Tay also takes time to be with her fans who are fighting a battle against illnesses. This time, the country singer shared a musical moment with a young fan who's fighting leukemia. Tay sang Adele's "Someone Like You," while her fan worked the keyboard. Watch the heartwarming moment in the video below.
Speaking of Tay, what is this post she made early morning today? Is she releasing her 5th album already? Will she have 18 songs on her 5th album because there's the number 18 and she pressed the button 5 times? Tell us your guesses and theories, Candy Girls!
Kendall Jenner is on the cover (and she's got two!) of Teen Vogue's September issue this year! Watch a few scenes from her cover shoot for the magazine below.
Sad news for all Arianators and Beliebers everywhere. The much-awaited duet of Ariana Grande and Justin Bieber is, unforch, not going to happen. Ariana said that they both got busy and failed to work and finish what they've already started. On a happier note, Ariana added, "We will finish it and put it out one day, but it just wasn't the right time." Aww!
ADVERTISEMENT - CONTINUE READING BELOW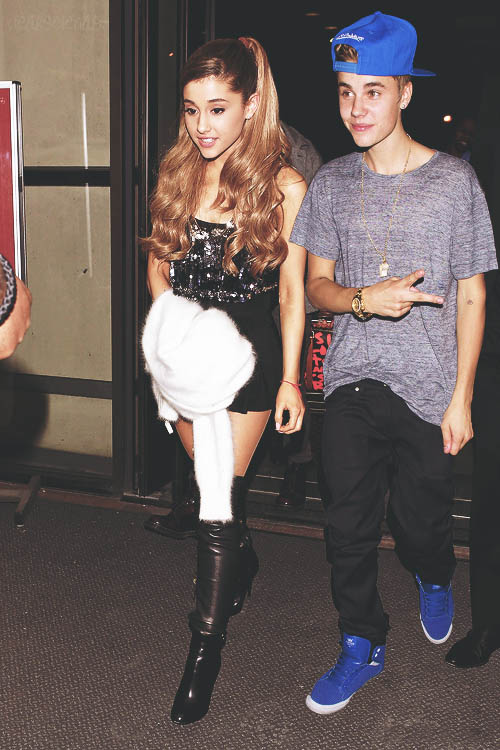 via dearselenas.tumblr.com
Speaking of Ariana, the 21-year-old singer has reportedly broken up for the second time with Jai Brooks. The reason? He wasn't there for her when her grandfather passed away. Today, the "Problem" hitmaker posted a cryptic message on her Twitter about love. Did they really call it off?
ADVERTISEMENT - CONTINUE READING BELOW
love u pic.twitter.com/Xfa5bTT4vL

— Ariana Grande (@ArianaGrande) August 4, 2014
The production for the highly-anticipated sequel to Tim Burton's reinvention of Alice In Wonderland will begin production this week. Although Tim is not going to sit on the director's chair, he'll still be working with the cast and crew as co-producer. Alice In Wonderland: Through The Looking Glass will star Johnny Depp, Anne Hathaway, Helena Bonham Carter, and Mia Wasikowska who will all be reprising their roles. Joining them will be British actors Sacha Baron Cohen and Rhys Ifans. The Alice In Wonderland sequel is set for release in May 2016.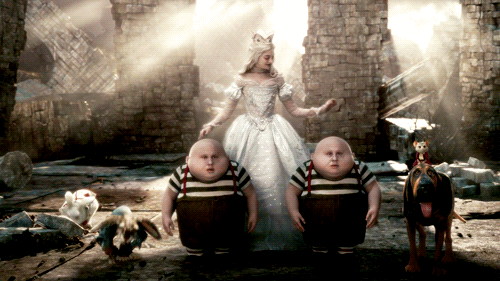 via giphy.com
ADVERTISEMENT - CONTINUE READING BELOW
Remember Greyson Chance, the 16-year-old musician who got famous after he appeared on The Ellen DeGeneres Show? Greyson finally revealed the cover art for his upcoming track "Thrilla In Manila" today. Furthermore, he's debuting the track next week and his reminder? "Leave your parents at home!!!"
i present to you the "Thrilla in Manila" cover art. the track is coming out next week; leave your parents at home!!! pic.twitter.com/pY2kMxCLUl

— Greyson Chance (@greysonchance) August 4, 2014
What do you think of today's news, Candy Girls? Got your own goss to share? Tell us in the comments or tweet us @candymagdotcom! :)