We are counting down the days to the premiere of The Maze Runner, so good thing this new clip from the movie keeps us sane for a few more weeks. In this new clip, Thomas (Dylan O'Brien) and Gally (Will Poulter) fight in front of all the Gladers. Will Thomas win this fight? The Maze Runner premieres this September.
Ariana Grande gives us a sneak peek (listen?) of another track from her sophomore album, My Everything. "Cadillac Song" is a Target-only (boo!) bonus track, but we're hoping she reveals the whole song online so we can listen to it, too.
Good news, Harry Potter fans! David Yates (director of The Order of the Phoenix, The Half-Blood Prince, and The Deathly Hallows films) will be back in the wizarding world. This time, he's going to direct the spin-off movie Fantastic Beasts and Where To Find Them, set for release on November 18, 2016. The movie happens 70 years before the Harry Potter films, and chronicles the adventures of Newt Scamander while writing the book.
ADVERTISEMENT - CONTINUE READING BELOW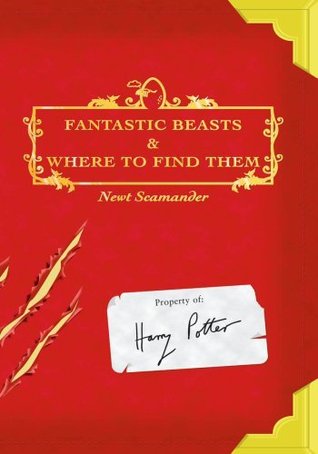 via Scholastic
Maroon 5 fans can now pre-order their copies of the band's new album, V, which features the songs "Maps" and "It Was Always You." You can also listen to another track from the album, "Animals," which is featured in this super adorable hamsters commercial for KIA Motors USA. Pre-order a copy of V via iTunes today.
ADVERTISEMENT - CONTINUE READING BELOW
Jared Leto is known for his long hair and his beard, so we felt nervous for him when TV host Jimmy Fallon gave him a beard trim on the spot during his appearance on the show! Watch the video to know what he looks like after the "makeover."
Got your own gossip to share? Tell us in the comments or tweet us @candymagdotcom!