After announcing their break up, the Jonas Brothers have pretty much stayed on the downlow. Last week's release of songs from what would have been their last record together as a band kind of reminded us how much it breaks our heart that they won't be making music together any time soon. And what should greet us on our browser windows this morning? A rather long and quite honest narration from Joe Jonas about what it was like being a Jonas Brother. If you're still broken up about the breakup, we suggest skipping this article, because your heart might not be able to take it.
Have you heard Justin Bieber's latest song? Makes you wonder if this was inspired by anybody in real life. Clearly, it ain't about his ex Selena (unless a reunion is brewing for these two?), but definitely makes us think if that girl who'll change the Biebs is out there somewhere. Click play and check out the lyrics below.


Maybe you could be the light
That opens up my eyes
Make all my wrongs right
Change me, change me
Girl, I'm ready, if you're ready, now
Ooh, is it ever gonna be?
The Kardashians always have a big production for the holiday cards every year and 2013 is no different. If you think Kendall and Kylie look outrageous, wait till you see the entire spread with the rest of the clan!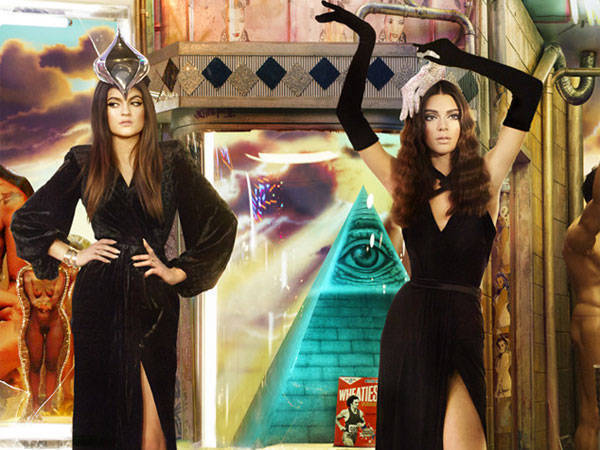 via E! Online
ADVERTISEMENT - CONTINUE READING BELOW
Instamessage? What are your thoughts on messaging within the Instagram app? This is what the future could be for the social network. Apparently, several users have been given personal Instagram.com email addresses. For what exactly, who knows? But you know we'll be on it right away once the news comes out—and we'll fill you in on all the deets!
Count on the boys of One Direction to steal the show. They were at the premiere of Class of '92, a documentary featuring 6 Manchester United star players. Harry, Liam, Louis, and Niall (Zayn was not at the premiere) drew more screams from fans than David Beckham, who was one of the featured players in the film.