All Access
5 Things You Missed Today (September 23)
Don't forget to read today's updates on Scream Queens, Lily Rose Depp's Instagram, Ellie Goulding on #TayVin, Selena Gomez's new music video, and the Prince Charming movie!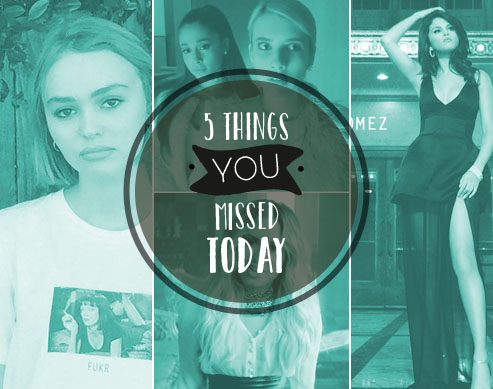 PHOTOS FOX, MCA Music, Walt Disney, Instagram (@lilyrose_depp)
Excited to watch Scream Queens just like us here at the Candy HQ? Then you have to tune in to ETC today! The lifestyle channel is airing the pilot episode of its first season today. They showed it earlier at 4PM, but don't worry because you can still catch it tonight at 9PM. Happy watching!
Oh no, Lily Rose Depp's Instagram account got hacked recently. We were wondering why her account was wiped clean, but turns out it wasn't her doing. Good thing she got it back and she explained the whole incident. (via Nylon.com)
READ: Here's Another Good Reason Why You Should Join Snapchat
Woohoo! Here's additional piece of information regarding the meeting of one of our OTPs, Calvin Harris and Taylor Swift. Turns out, we were all there to see them meet for the very first time ever. Ellie Goulding, the couple's good friend, just revealed the exact moment when she introduced the two and it was at the BRIT Awards! "I'm not sure if they met beforehand, but certainly when we were at the BRITs he came over and chatted to us. Because I was like 'come over'," Ellie said. There you have it! (via J-14.com)
ADVERTISEMENT - CONTINUE READING BELOW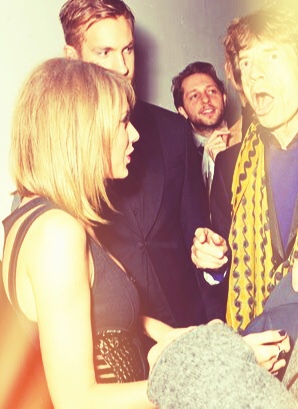 via wefoundtayvinland.tumblr.com
READ: Ariana Grande Sings What Do You Mean and One Last Time Live
Selena Gomez's music video for her song "Same Old Love" is finally up on Apple Music! Featuring the vocals of Charli XCX, who's also co-writer for the song, Sel's second single is part of her upcoming album Revival which is set for release on October 9. (via People.com)
ADVERTISEMENT - CONTINUE READING BELOW
OMG, this is probably one of our favorite teams to date. We got news today that Avril Lavigne, Fall Out Boy, Ashley Tisdale, and Demi Lovato are working together for a track in Disney's upcoming movie centered on Prince Charming. They will also be working with Chinese pop singer Gloria Tang Shi-Wing (GEM) who will be voicing Sleeping Beauty in the flick. Sounds exciting! (via MTV.com)
Got gossip to share? Let us know in the comments. :)
We're so excited to see the sisters BEFORE the wedding!
You favorite childhood sweet is now in cupcake form!
Will your friendship survive the wrath of thesis?
Here are a few things that might help.
Fast cars and dark roads don't mix.
BTS' agency already made the official announcement.
The deep red lipstick shade flatters all skin tones!
The 19-year-old dancer also appeared in the music video and on Jimmy Fallon's show along with her dance crew The Lab!
This is straight out of a teleserye!