It's time to welcome back Peeta Mellark (Josh Hutcherson), Candy Girls! In this new clip from The Hunger Games: Mockingjay Part 1, Katniss (Jennifer Lawrence) hears from Peeta for the first time after the Quarter Quell while she wears that WTH face the whole time. Can we have slow claps for J-Law's A+ acting skills, please? Mockingjay Part 1 is set to hit theaters on November 21.
Oh no, One Direction's Harry Styles lost his passport! Harry was at the Eurostar St Pancras Train Station and he was supposed to get on the train to Paris. But then he realized he didn't have it, so he couldn't get in. A fan managed to take a photo of him at the station wherein Harry still managed to make a face despite the hassle he's going through that time. Aww, hope he finds his passport soon!
LOOK AT HARRY IN THE BACKGROUND OF MY aunts PHOTO LOOM AT HIM pic.twitter.com/PA6hbsv4Ge

ADVERTISEMENT - CONTINUE READING BELOW

— keily (@metIifelouis) November 5, 2014
The character posters for the musical, Into the Woods, are here. The twist? The backgrounds are moving, but the movement is so subtle that you may miss it the first time. Into the Woods stars Meryl Streep, Johnny Depp, Emily Blunt, James Corden, Anna Kendrick, Chris Pine, and many more.
Into the Woods also released a new trailer and everyone sounds amazing. Hit the play button to watch it now!
ADVERTISEMENT - CONTINUE READING BELOW
Selena Gomez has been in several movies already, but according to a source, Sel is dying to work with one actor in particular—Miles Teller. The source said that Sel would love to do something like (500) Days With Summer with Miles, who's famous for movies like The Spectacular Now and That Awkward Moment. Would you watch a movie starring these 2?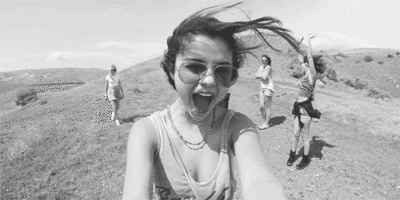 via acidteenz.tumblr.com
ADVERTISEMENT - CONTINUE READING BELOW
Oh no, Kylie Jenner is being sued. The youngest of the Kardashian-Jenner sibs just had a fight with her mom, moved out of their house, and went through a breakup, and now she's facing a lawsuit! The car accident happened a year ago when Kylie hit a car while the stoplight was on. The accident caused injuries and a three-car pile up, so the driver is suing her and her mom, Kris (the car is registered under her name).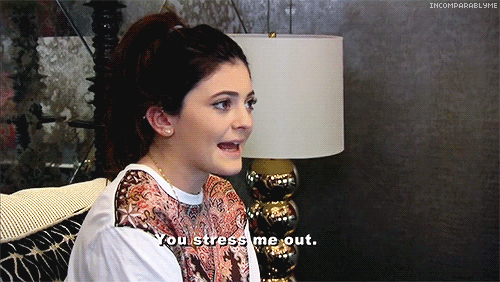 via kissmehardbefore-you-go.tumblr.com
ADVERTISEMENT - CONTINUE READING BELOW
Speaking of the Kardashian-Jenner clan, have you seen Kendall and Kylie Jenner's super rad video campaigh for their partnership with clothing brand, PacSun?
Got your own gossip to share? Let us know in the comments or tweet us @candymagdotcom. We always love hearing from you. :)