Teen Queen Kathryn Bernardo's first album is coming out in a few days! We're excited to listen to the rest of her songs recorded under Star Music. We already heard the catchy and relaxing tune, "You Don't Know Me," and her cover of the Sharon Cuneta original, "Mr. DJ," so we can't wait to get our hands on this album and listen to everything. The celebrity's debut record is set for release on December 5, but it will be available online on November 30. Listen to Kath talk about her music video and a few of her songs in this video.
Abigail Breslin (who most of you probably remember as the cute kid from Little Miss Sunshine and Definitely, Maybe and most recently from Ender's Game) recently released her music video for the song, "You Suck." The track is full of negative feelings for a guy who's treated her so badly before and she's getting her revenge... with her BFFs. In a recent interview with Teen Vogue, Abbie said that the track is about "those guys who are players and use people and just generally aren't really good people. It's about things I've witnessed—it's not okay when guys don't have respect for girls. I wrote it in the heat of the moment, and I think a lot of people will relate to it." We definitely think guys should treat girls with respect as you all probably believe, too. But we're wondering if her previous relationships could also have inspired the track. All signs—or at least fan comments—point to 5 Seconds of Summer's Michael Clifford, who she was spotted with not long ago, sparking dating rumors. What do you think, Candy Girls? Let us know in the comments!
ADVERTISEMENT - CONTINUE READING BELOW
A Vine video of One Direction's Liam Payne recently came out, suggesting that the cutie is not very enthusiastic about taking selfies with fans. We really didn't take this seriously because we think he's trying to take selfies with all of them and it gets a little tiring to smile wide for like an hour or so. Liam also took to his Twitter account to reply to this issue immediately. Aww, BB has a point okay.
Sorry to disappoint but I don't walk around like this all day😬... That would hurt!

— liam (@Real_Liam_Payne) November 27, 2014
Sad news for fans of the hospital dramedy TV series, Red Band Society. Fox announced recently that they're cancelling the show after the 13th episode of its pilot season was shot last month. Don't worry, though, because the network is airing 4 more episodes of the show before going off air.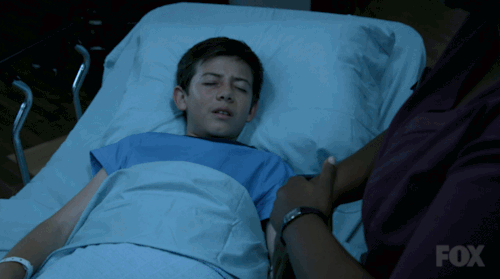 via redbandsocietyfans.tumblr.com
ADVERTISEMENT - CONTINUE READING BELOW
Citizens of New York probably had a great treat when they went out to watch the 2014 Macy's Thanksgiving Day Parade. The Vamps performed their hit song, "Somebody To You" for those who watched the parade even though it was freezing that time. Watch their performance below.
Got your own gossip to share? Let us know in the comments or tweet us @candymagdotcom. We always love hearing from you. :)