Are Jennifer Lawrence and Liam Hemsworth dating? Okay before you start shipping hard on this dream couple, we want to make things clear that this is just a rumor. There isn't any word from both camps yet but according to a source, the 2 would want to keep their relationship private first. "They intend on keeping things very low-key so they can both see where fate takes them," he said. "They've always had insane chemistry, but they've never been single at the same time before. Jen and Liam have been friends for years, and she's always confided in him about the drama in her love life." Another rumor? Liam supposedly gave Jen a stuffed koala bear with a note saying, "Hold out for the perfect man." Again, there's no confirmation on this yet, so we can't really start jumping for joy at the moment.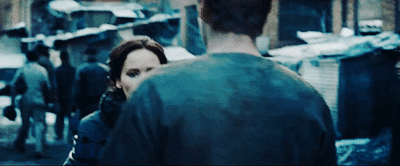 via loveuntilwebleedxoxoxox.tumblr.com
ADVERTISEMENT - CONTINUE READING BELOW
Cara Delevingne and Pharrell Williams teamed up for Chanel's upcoming short film called Reincarnation. Featuring "CC The World," a song the music artist wrote and composed for the brand, and directed by Karl Lagerfeld, the teaser shows him and Cara dancing and singing in a fairytale-ish location. Check out the preview for the short film below.
We just can't stop watching the music video for One Direction's "Night Changes," and these new behind-the scenes clip (the first of five, we predict) aren't helping. Here's what went on behind Zayn Malik's scenes for the music video.
Speaking of 1D, here's Liam Payne meeting a new Directioner. Welcome to the 1D family, Boo!
5 Seconds of Summer has something for you. They have a new album coming out soon AND a lyric video for "What I Like About You" for you to watch today! LiveSOS contains 15 new tracks the boys have recorded in different parts of the world. It is set for release on December 15, but you can pre-order LiveSOS via iTunes now.
ADVERTISEMENT - CONTINUE READING BELOW
Charli XCX's latest track is here! Like her previous songs, "Breaking Up" is also of the punk-rock genre. Her lyrics are straight to the point and there's a powerful beat about it that makes you want to jump and be all tough. Listen to it below and let us know what you think of her song in the comments.
Got your own gossip to share? Share them in the comments or tweet us @candymagdotcom. We always love hearing from you. :)