We've missed Ed Sheeran so much since his social media hiatus for almost a year. But when we see him again in the limelight, the moment is worth all this time that we've waited! His last sighting—according to our internet sleuthing—is at a hospital, where he was visiting a 9-year-old fan named Melody. Melody suffers from a neurological disorder that her family explains that she spent 80% of her life in the hospital, here she gone through 40 operations! She recently got the surprise of her life when Ed appeared on her bedside to serenade her with a pink ukulele. We can't help but watch this video with hearts in our eyes on repeat! (via mtv.com)
ADVERTISEMENT - CONTINUE READING BELOW
Saying the name of He-Who-Must-Not-Be-Named and not reading a single Harry Potter book, would earn you an eye-twitch and a splash of drink on your face from Ezra Miller! Watch MTV's After Hours video featuring the Fantastic Beasts and Where to Find Them star as he hilariously educates Josh Horowitz about the wonders of the wizarding world. And yes, Ezra Miller did randomly whips out a wand from his clothes! How cool is he?! 
Did you know that all the the muses for Keds' 100th year celebration are all #CandyGirlsForever? These five style influencers are Jessica Yang, Lauren Uy, Akiko Abad, and Janeena Chan! Their collaboration for Keds celebrates the line of the timeless, classic styles from the brand.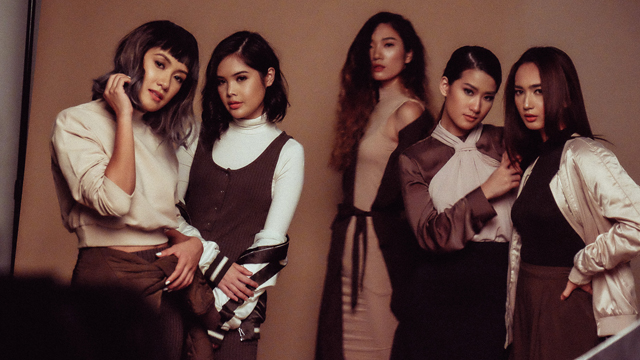 ADVERTISEMENT - CONTINUE READING BELOW
Good news for all pageant enthusiasts, because the rumor about the Philippines hosting the 2017 Miss Universe is true! The Miss Universe Organization (MUO) formally announced yesterday that the annual Miss Universe will be held in Manila, at the Rizal Ballroom of Makati Shangri-la.It took them a while to make the official announcement because of how big a project it is and that they had to make sure that everthing is right before this big news. (via push.abs-cbn.com)
ICYDK, Shawn Mendes is part of the reason why Hailee Steinfeld pursued a career in music. Hailee revealed in an interview with Fashion magazine that her meeting with Shawn years ago inspired her to keep singing. Hailee explained, "I remember meeting him three years ago when I was just dipping my toes into the whole music thing and he inspired me to stay on. He's so kind, [and] even then, I knew he was going to be a big star." Both of them made it so far in music, thank God Hailee continued with her music. If not, we won't have this wonderful duet of them singing one of Shawn Mendes's songs, "Stitches." (via justjaredjr.com)
ADVERTISEMENT - CONTINUE READING BELOW
Got goss you want to share with us? Tell us in the comments!