Here's why you should follow The Fault In Our Stars and Paper Towns author John Green on Snapchat (he's johngreensnaps!): He recently shared an inspiring story and he'll probably be sharing more soon. You can view his entire story here and read his thoughts while going on a short walk in the woods below. Don't forget to follow us on Snapchat, too. We're candymagdotcom.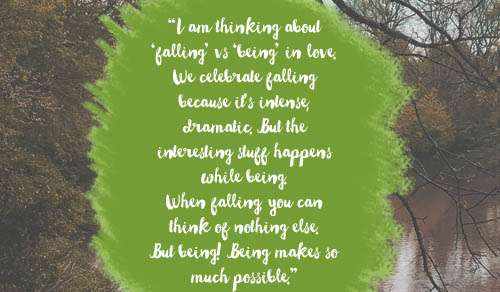 ADVERTISEMENT - CONTINUE READING BELOW
This is like a fan fiction story happening IRL. Evanna Lynch, who played Luna Lovegood in the Harry Potter movies, and Robbie Jarvis, who played the teenage James Potter, could possibly be dating in real life. BuzzFeed recently stalked the two actors' Instagram accounts and found a lot of sweet photos of them together—in matching #OOTDs and even hair accessories. How cute! They look perfect for each other, don't you think?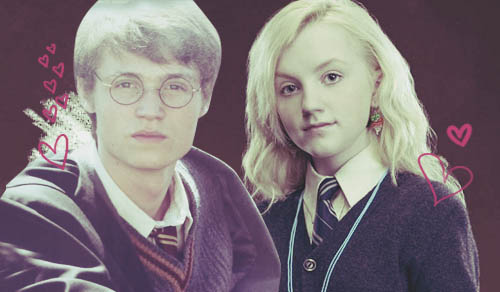 photos Warner Bros. Entertainment
READ: Kendall Jenner Is The Rest of Us When Singing Along To Our Fave Song
Willow Smith debuted her new music video for the song "F Q-C #7" or "Frequency Number Seven" recently and we're totally digging her new sound. In an interview with The Fader, the young musician explained the concept behind her fun and colorful MV. "The different Mes represent my Chakras. Yellow is self-confidence, blue is my voice (song), red is my survival instinct, and the black is a combination of everything (the true me)," she said. Listen to her hip track, which she wrote and produced on her own, below now.
READ: This Scream Queens Trailer Is Terrifying. We Can't Even!
Two of our favorite girls reunited recently for one story that's filled with wisdom. Music sensation Taylor Swift was interviewed by her BFF and Rookie co-founder Tavi Gevinson for the cover of Elle's June women issue. The two talked about matters of the head and the heart, including things in between. Our favorite quote from the piece? "I feel no need to burn down the house I built by hand. I can make additions to it. I can redecorate. But I built this...," she said when asked about people who start young and become rebels as they grow older. "And so with 1989, I feel like we gave the entire metaphorical house I built a complete renovation and it made me love the house even more—but still keeping the foundation of what I've always been." Elle's June issue is set for release in magazine stands this month.
ADVERTISEMENT - CONTINUE READING BELOW
Last night, Katy Perry rocked the country during the Prismatic World Tour's Philippine stop at the Philippine Arena in Bulacan. It was a great time for music, dancing, sparkly things, and for a lot of amazing concert outfits, too. If you're still having a major hangover from Katy's performance last night, don't worry because you can listen to her set list and even all her songs via Smart's music platform Spinnr. Happy listening, Candy Girls!
ADVERTISEMENT - CONTINUE READING BELOW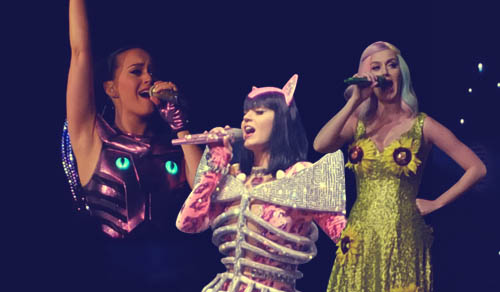 photos Macy Alcaraz
Got your own gossip to share? Let us know in the comments or tweet us via @candymagdotcom. :)