The long wait is over for fans of K-Pop group EXO. SM Entertainment, the group's agency, finally announced the release date of their album Overdose today. The date? May 7. Make sure you mark your calendars, ladies, and save up for this!
The Voice coach and Maroon 5's frontman Adam Levine changed his hair color! Yes, girls, this cutie gave his shade a lighter color. He announced the big change on his Twitter account with a photo he took with his fiance Behati Prinsloo. Do you like Adam's new look?
Apocalypse prep course complete. pic.twitter.com/muvPDrIa59

— Adam Levine (@adamlevine) May 3, 2014
Ariana Grande recently performed at the iHeartRadio Music Awards. She kicked off her performance with her hit single "The Way," and then danced to her current single "Problem." The performance was actually great, but some people took Rihanna, Blake Shelton, and Luke Bryan's reactions negatively. We think they actually enjoyed it. It's just that they put on their best poker faces. What do you think? Sound off in the comments!
ADVERTISEMENT - CONTINUE READING BELOW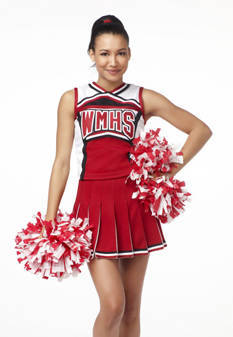 Santana fans have nothing to worry about. Naya Rivera, who plays the character on Glee, is not leaving the show. Fox confirmed this news in a statement they issued to The Associated Press. "There is no truth to the rumor Naya has been fired from the show," the statement said. "She remains under contract to Glee." This statement follows one that's been made by Naya's representatives, after rumors surfaced that the actress was leaving the show.
ADVERTISEMENT - CONTINUE READING BELOW
photo via Fox Entertainment
Oh no, this could be another case of a fan/paparazzi gone bad. New Zealand musician Lorde took to Twitter her worries of being followed by a "photographer," whom she identified as Simon Runting. Simon was already denounced by celebrities, and just last year Rihanna was upset after photos of her taken through her hotel room window came out.
i understand that this comes with the territory. i do not understand why I should be complacent.

— Lorde (@lordemusic) May 4, 2014
What do you think of today's news, Candy Girls? Sound off in the comments or tweet us @candymagdotcom!