We just can't get enough of One Direction. Who can? So when we heard rumors that they are going to have a television series, we just have to know more about it. Sadly, they're all still unconfirmed. But we're hoping they'll give in soon. This time, news reports say that the boys are going to star in a comedy show (yes, comedy!). Nothing's confirmed yet, but maybe in the future? "No series has been commissioned yet and it is all very hush-hush," a source said. Here's crossing our fingers and hoping the show pushes through!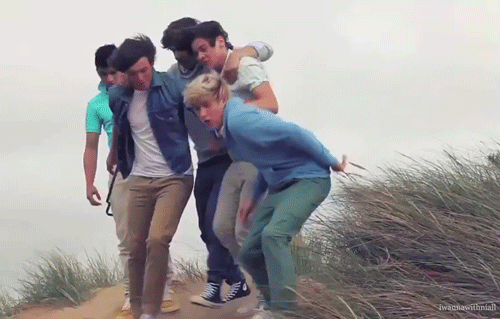 via iwannawithniall.tumblr.com
ADVERTISEMENT - CONTINUE READING BELOW
Curious about that cameo appearance of John Green in The Fault In Our Stars? Now you can get a sneak peek into the deleted scene in this exclusive photo from BuzzFeed. In case you didn't know, the scene John was supposed to be in was the one in the airport when a little girl asked Hazel (Shailene Woodley) what her nasal cannula was for and then her mom apologizes for the bother. Only in the movie, it's a father which was played by the author—and then deleted from the final movie.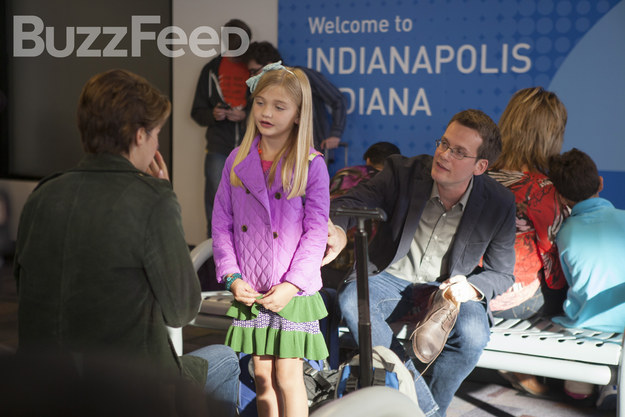 via BuzzFeed
ADVERTISEMENT - CONTINUE READING BELOW
Good news, KPop fans! EXO is having their first solo concert in the country. No date was revealed yet but according to Manila Bulletin, the group will bring the EXO From EXOPlanet #1-The Lost Planet tour in the Philippines this August, after they kicked off the tour in Seoul, South Korea. In the mean time, here's the music video for their song "Growl" to show you what you're in for when you watch their concert later this year.
Twilight alum Kristen Stewart just made her directorial debut, you guys! Kristen recently directed the music video for "Take Me To the South," performed by the country rock band Sage + The Saints. It's a rad video, TBH. The actress co-directed this music video with David Ethan Shapiro of Starlight Studios. "Take Me To the South" is part of the band's 2013 EP, I Will Lie.
Bored with the channels in your TV? Here's something you're going to like for sure: Disney is launching Disney XD on May 31, and you have to convince your parents to subscribe! Why? The channel will air some of your fave cartoons and original Disney XD series like Avengers Assemble, Hulk and the Agents of SMASH, Ultimate Spider-Man, and Star Wars Rebel in HD! Perfect for those days when you're staying at home and holding a marathon with your family and friends. Disney XD is teaming up with pay TV operator Cignal TV and cable distributor Accion to bring the country the best viewing experience. To know more about this new channel, you can visit www.DisneyXD-Asia.com. You can also watch the trailer of Star Wars Rebels below, which is an all-new series produced by Disney and LucasFilm.
ADVERTISEMENT - CONTINUE READING BELOW
What do you think of today's news, Candy Girls? Tell us in the comments or tweet us @candymagdotcom!