Good day, The Hunger Games fans! Have you met President Alma Coin yet? In case you didn't know who's playing her, it's Oscar-nominated actress Julianne Moore. Julianne talked a bit about her role in this video from The Hunger Games Exclusive website, and also how much she wanted to be in the book's film adaptation. She also mentions how it is working with Oscar winner Jennifer Lawrence. Can't wait for the movie? Browse through the website, because there are stuff you can read about while the movie isn't out yet. The Hunger Games: Mockingjay Part 1 is set for release in November.
What new shows are you watching this year, Candy Girls? Haven't made your list yet? You might want to include The CW's The Flash in your must-watch series this year. Starring cutie Grant Gustin, the series centers on how our superhero started out as a normal human being, how he got his power and, of course, how he saves the world from super villains. The series is starting very soon, so check back because we're surely giving you more deets about this series in the future. Meanwhile, you can watch the show's amazing extended trailer below.
ADVERTISEMENT - CONTINUE READING BELOW
The Bellas are in! Now we finally have the list of Pitch Perfect 2's cast. Thanks to actress Hailee Steinfeld, who posted her photo with the other girls earlier, together with director Elizabeth Banks. Joining them for the movie are Anna Kendrick, Brittany Snow, Rebel Wilson, Chrissie Fit, Alexis Knapp, Hana Mae Lee, Ester Dean, and Sons of Anarchy's Katey Sagal (as Hailee's mom). Plus, she also revealed that the movie is set for release next year, since the caption said, "Pitch Perfect 2 comes out in 365 days. So yes, the countdown begins now." Woohoo!
Looks like we'll be having more live action adaptations of our fave fairytale princesses' stories this year. After Sofia Coppola's The Little Mermaid adaptation was announced and Princess Aurora comes to life in Maleficent (set for release this month), another princess is coming to life. The first trailer for the live action version of Cinderella was released today! ICYMI, it was already announced last year that Downtown Abbey's Lily James will be starring as the young Ella and Richard Madden from the Game of Thrones will play Prince Charming. What do you think of this new movie, Candy Girls? Sound off in the comments below!
ADVERTISEMENT - CONTINUE READING BELOW
We are all in for a wild ride in The Vampire Diaries. Before giving you some updates about the show, a word of warning: SPOILERS AHEAD! So Stefan is dead, and Damon just died. What else do we have to deal with? On a happier note, Alaric is coming back! Cue: Squeals of delight! Yes, Damon's friend is coming back to Mystic Falls. He is coming back through Bonnie, and maybe he'll be the one to hel Elena get through the Salvatore brothers' tragic deaths. Are you happy, TVD fans?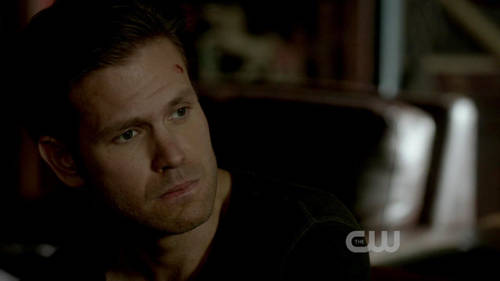 ADVERTISEMENT - CONTINUE READING BELOW