Paper Towns hasn't even opened in theaters yet and we're already looking forward to seeing Nat Wolff in another movie. So we're happy to report that you'll also be seeing Nat this year—together with Pitch Perfect's Adam Devine, Anne Hathaway, and Robert DeNiro—in Nancy Meyers' The Intern. Hit the play button below to watch it. The Intern is set for release in September.
There's been a lot of talks lately about who's reprising the role of Peter Parker in Sony and Marvel Studios' Spider-Man reboot. And we may already have a name. According to Deadline Hollywood, The Ender's Game star Asa Butterfield is in early talks for the role. There are five actors being considered for the role and Asa currently stands as first. What do you think of Asa as Peter, Candy Girls? Let's talk about this in the comments.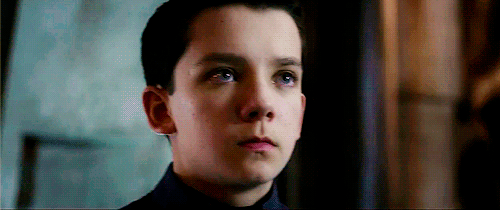 via asabutterfielded.tumblr.com
We know you've been feeling quite annoyed by Naughty Boy's One Direction-related tweets recently, so this video from his recent appearance will surely give you a good laugh. He appeared on UK's Celebrity Juice where the hosts asked him about the recent spat he had with Louis Tomlinson on Twitter and of course, he said all the usual stuff. Unfortunately for him, one of the guests was Louis' soccer friend Jimmy Bullard, who didn't feel quite right about what NB's been saying, tried to call his friend right then and there. NB got scared about the whole thing, obvs... and it's the funniest thing ever. Watch the hilarious video from the sesh below. Can you just imagine if Louis had picked up?
ADVERTISEMENT - CONTINUE READING BELOW
READ: Nina Dobrev Finally Talks About Ian Somerhalder's Wedding
We love this cover of Crowded House's '80s hit "Don't Dream It's Over" by Miley Cyrus and Ariana Grande. You might be familiar with the Sixpence None the Richer version. The best part of this video? It's for a good cause! The two singers are doing this for Miley's Happy Hippie Foundation. Watch it below and find out how you can donate to the cause by clicking the link at the end of the video.
Curious about the movie centered on The Lonely Island? Finally, we have details! According to MTV, "Jorma Taccone, Akiva Schaffer and Andy Samberg will star in the boy band parody that will take aim at pseudo-music documentaries like Justin Bieber's Never Say Never and Katy Perry's Part of Me." Produced by Judd Appatow, the musical has already started production in Los Angeles.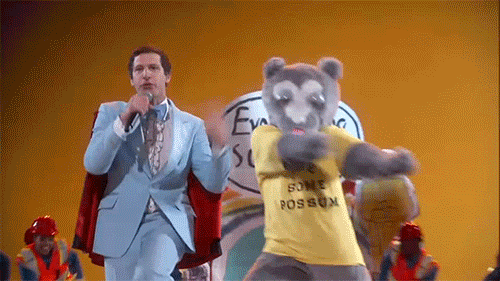 via mtv.tumblr.com
READ: JaDine Update: Para Sa Hopeless Romantic Opens In Theaters Tomorrow
Got gossip to share? Let us know in the comments or tweet us @candymagdotcom. :)