This year is turning out to be a great one for Ed Sheeran. After working on a song for the highly-anticipated movie The Fault In Our Stars, Ed is now working on two collaborations—with Hilary Duff and with Demi Lovato. A few days ago, Hilary revealed that she's working with the British singer for her comeback album. Today, she posted a photo of her with Ed via Instagram, captioned, "Soooo this happened and was pretty cool. W/ @edsheeran recording tonight." Looks like we'll be hearing this song soon!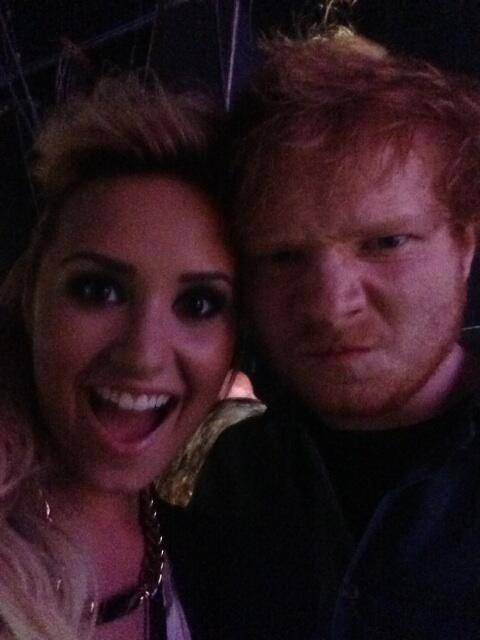 And almost a month ago, Demi said that she dreams of collaborating with Ed (among other artists). After which the two musicians had a Twitter exchange that made fans go cray, wherein Ed positively replied to her. The good news is that in a recent interview, the "Sing" hitmaker revelead that he and Demi are exchanging emails and are going to meet by the end of the month about this project. Ahh! We can't wait!
ADVERTISEMENT - CONTINUE READING BELOW
via Twitter
Speaking of Demi, the singer also released the lyric video of her single "Really Don't Care." The Disney alum brought together Lovatics who are doing a lip-synch of her song for the video. How adorbs, right?
Blended star Bella Thorne also released her debut single "Call It Whatever." Bella teased us this week with her single's official artwork via Instagram. Now you can finally listen to the entire song. Don't forget to tell us what you think of this sweet and fun tune in the comments!
Mockingjay is definitely on the way! Before The Hunger Games: Mockingjay Part 1 hits cinemas later this year, stills of Jennifer Lawrence as Katniss and Liam Hemsworth as Gale on the set of Mockingjay Part 2 in Paris circulated online today. The snapshots showed the two actors all dressed up for the big revolution in the trilogy's finale.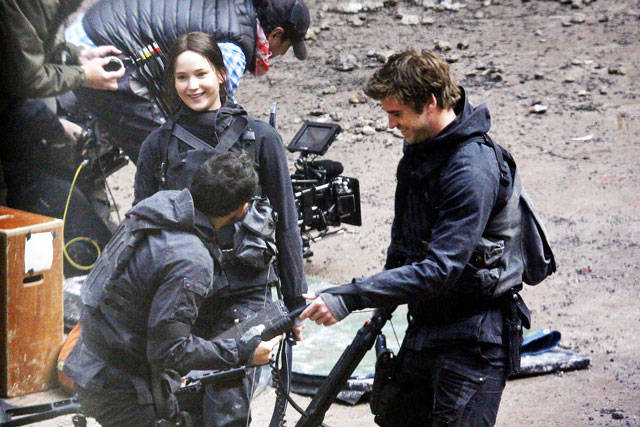 via Refinery29
ADVERTISEMENT - CONTINUE READING BELOW
As reported yesterday, Sandara Park or Dara of the KPop group 2NE1 is entering the PBB house today for Pinoy Big Brother: All In. Here's a snapshot of her, while she's talking to Kuya. Will the housemates be allowed to fangirl/fanboy over her? And more importantly, what is her task? Any ideas?
What do you think of today's news, Candy Girls? Tell us in the comments or tweet us @candymagdotcom!