After casting rumors regarding the next Spider-Man movie circulated online, Dylan O'Brien has finally spoken up. Unforch, the Teen Wolf star hasn't really been offered the role. He just read about all the online talk linking him to it but "I haven't heard anything about it. I've only heard from, like, [rumors] online," he told BuzzFeed. However, Dylan said that he is very open to play the role if ever he gets an offer and is flattered that people think he'd make a great Spider-Man. "It's nothing but flattering," Dylan explained. "I've always wanted to play Peter Parker, obviously. I feel like any actor my age, that's, like, a big thing. And my name being tossed with Logan Lerman's is the coolest thing ever, too. I just think that kid is fantastic. It's really just, you know, I guess I'll see if I even hear about it? But thank you, Internet, for giving me false hope!"
ADVERTISEMENT - CONTINUE READING BELOW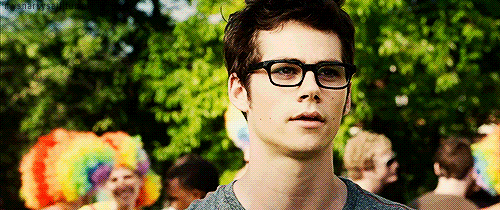 via dundundunbar.tumblr.com
We all know how tight the cast of The Hunger Games: Mockingjay Part 1 are, but we're happy to get a few clips from the movie location showing their incredible relationship with each other. Watch Jennifer Lawrence, Liam Hemsworth, Josh Hutcherson, Woody Harrelson, Willow Shields, and Elizabeth Banks talk about the gang's friendship behind the cameras in this exclusive clip from JustJaredJr. And don't forget to mark your calendars because Mockingjay Part 2 is set for release in November.
ADVERTISEMENT - CONTINUE READING BELOW
ICYMI: You Need to Listen to This Song From the #Insurgent Soundtrack
Happy International Women's month! If you're looking for inspiration, encouragement, or just good vibes or if you want to share these with somebody, then take part in YouTube's social media campaign called #DearMe. All you have to do is make a video of yourself and answer this question: What advice would you give your younger self? Start with two words, #DearMe. Don't forget to upload it on the video-streaming website after, okay?
P.S. While we're on the topic of women, on March 8 (International Women's Day, FYI), you can get to participate in a conversation for #HeforShe and Gender Equality with none other than UN Women's Goodwill Ambassador Emma Watson.
ICYMI: Kristen Stewart is Taking on Another Serious Movie Role
Obsessed with the game Kim Kardashian: Hollywood? Then this announcement will probably make your day. Kendall Jenner and Kylie Jenner are headed to the game, and we're finally given visuals to go with this announcement. Kim shared her sisters' avatars on her Twitter, and they're so similar to the two young ladies. How awesome! If somebody asks where we are, tell them we're playing KKH.
ADVERTISEMENT - CONTINUE READING BELOW
#Kylie pic.twitter.com/py9EqVHVmN

— Kim Kardashian West (@KimKardashian) March 3, 2015
#Kendall pic.twitter.com/IF2eWRHt0E

— Kim Kardashian West (@KimKardashian) March 3, 2015
Sorry Pretty Little Liars and Bella Thorne fans, but it looks like the Blended star isn't headed to Rosewood. The rumors began when Bella and PLL shared a photo of her and PLL boss Marlene King in Los Angeles. She even captioned the photo, "Hmm I wonder why I'm hanging out with Marlene King." But according to MTV News, ABC Family told them that the bosses of the show are still planning PLL's next season so no casting news can be confirmed yet. Aww, but we're hoping this meeting of theirs is about a new TV show for Bella—like for the adaptation of The Perfectionists perhaps?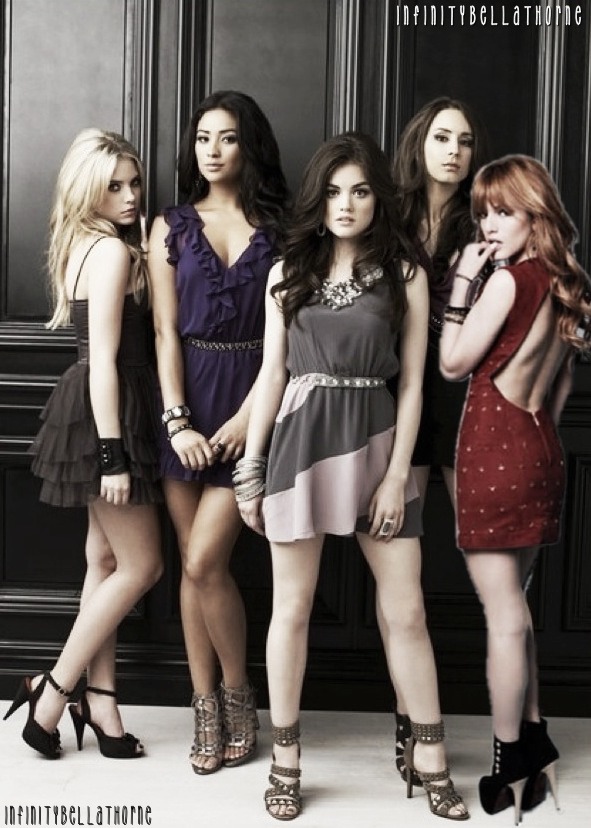 via infinitybellathorne.tumblr.com
ADVERTISEMENT - CONTINUE READING BELOW
Got gossip to share? Let's talk in the comments or via Twitter @candymagdotcom. :)