We know you've been waiting for a Paper Towns update since the trailer came out a few weeks ago. And the good news is they're revealing a clip of a never-before-seen scene from the movie during the MTV Movie Awards pre-show on April 12 (early morning of April 13 our time). Mark your calendars and set your alarm clocks for then, Candy Girls!
Say hello to Liam Hemsworth's '90s-inspired 'do, ladies. How are you liking it? It reminds us of this famous Leonardo DiCaprio 'do from Titanic, TBH. The Hunger Games star graced this year's Kids' Choice Awards with his new haircut to accept the award for Favorite Male Action Star for his role as Gale Hawthorne in the movie franchise. The middle-parted bowl could be returning soon and we're all for it, because why not?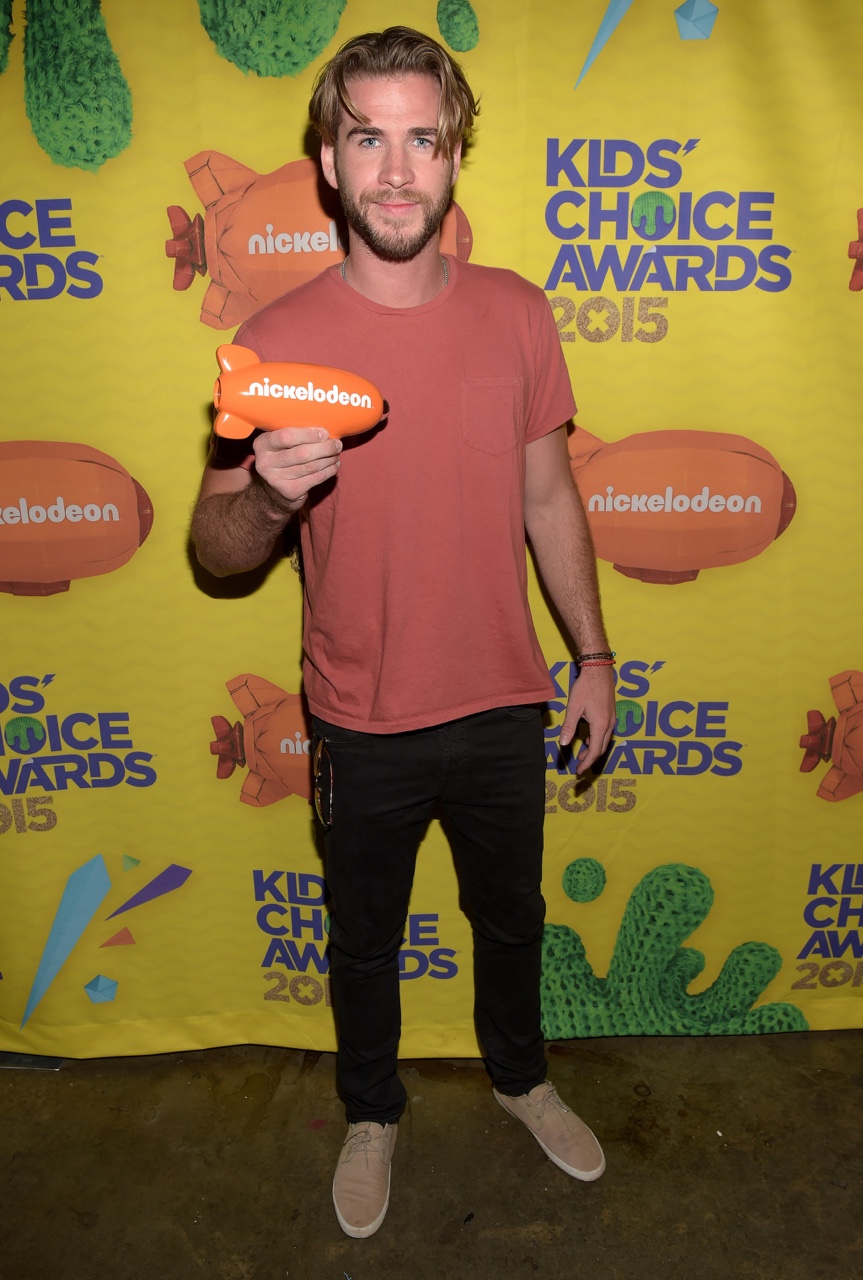 via liamhsource.tumblr.om
READ: A Voice Clip of Zayn Malik Talking About His 1D Exit Surfaced
Is this the evidence we've all been waiting for? Okay, calm down, you guys. We actually doubted those rumors that Taylor Swift and Calvin Harris are dating because a girl and a guy can be just friends hanging out, right? But this recent footage of the two musicians holding hands (looks like they are from this angle of the camera, so we're still 60/40 sure about the sitch)at Kenny Chesney's show in Nashville. What do you think? Do you believe those rumors now? Let's talk in the comments.
ADVERTISEMENT - CONTINUE READING BELOW
Missed listening to Hale's kind of music? Don't be sad now because they're back with a new album TIme and Space and with a new music video, too, for their first track off the album "See You." Watch it below and make sure to grab a copy of Hale's comeback record on iTunes.
See You - Music Video

For the first time ever, exclusive screening on Facebook! Our "See You" Music Video! #SeeYouMV #Halers #HaleComebackDirector: Veejay JimenezSpecial Thanks to: Green Sun and JB Music PhilippinesOur comeback album, TIme and Space is now available on iTunes, Spotify and Deezer!iTunes: http://bit.ly/HaleTimeandSpaceSpotify: http://bit.ly/TimeandSpaceSpotify

Posted by Hale on Sunday, 29 March 2015
Curious what Ryan Reynolds looks like as superhero parody Deadpool? Wonder no more, because the actor tweeted a photo of him wearing the costume recently. Deadpool is about a parody of superheroes and over the top plots which was famous during the time it was released in the '90s by Marvel Comics. The movie is set for release in February 2016.
With great power, comes great irresponsibility. #deadpool #officialsuit @deadpoolmovie pic.twitter.com/MPM89bYz1B

— Ryan Reynolds (@VancityReynolds) March 27, 2015
READ: Harry Styles and Niall Horan's Supportive Tweets Won Our Hearts Today
Got gossip to share? Let us know in the comments or tweet us @candymagdotcom to join the conversation. :)