The peeps behind Paper Towns is set to release the movie poster tomorrow and it's not just a rumor, you guys. This is really going to happen. The novel's author John Green tweeted about it earlier today, and it's making our hearts skip a beat. After The Fault in Our Stars, here's another movie that is surely going to give us a huge serving of ~*feels*~. Paper Towns stars Nat Wolff and Cara Delevingne and is set for release in July.
The #PaperTowns movie poster will be released TOMORROW. Not sure if I'm allowed to tweet that, but DOWN WITH SECRETS THE POSTER IS COMING.

— John Green (@johngreen) March 12, 2015
Zedd does a cool impersonation of his rumored girlfriend Selena Gomez behind the scenes of their music video for the dancey track, "I Want You To Know." Aren't these two the cutest? But that's not everything the music producer does. According to reports, he is also into makeup. Wait, what? Yes, he is. "Zedd is a bit more 'emo' and wears eyeliner. It's hilarious because when he's not at home, he'll borrow Selena's eyeliner," a source revealed in an interview. "It's definitely a first for her to be dating a guy who wears makeup!" Well, at least they have similar interests, yes?
The Divergent Series: Insurgent had its London premiere today and Theo James and Shailene Woodley were headturners, as yoosh. Just look at these two being adorbs, stylish, and all on the red carpet. Insurgent is set for release in the Philippines on March 19.
Cannot get enough of these two. #FourTris forever! #INSURGENTWorldPremiere pic.twitter.com/fAXHivozHS

— Insurgent (@Divergent) March 11, 2015
ICYMI: Teen Wolf's Daniel Sharman Bagged a Starring Role for TV
The Maze Runner made our hearts stop beating last year and now we're finally getting a peek at its sequel, Scorch Trials. Based on the series by James Dashner, the people behind the film revealed a few stills via Entertainment Weekly and People Magazine. You can see a lot of new characters and the boys + Kaya Scodelario, of course. In case you've forgotten, the first film ended with the gang out of the maze. However, it looks like there's more to it (of course) than the riddle and issues they solved to get out of the place. Maze Runner: Scorch Trials is set for release in September.
ADVERTISEMENT - CONTINUE READING BELOW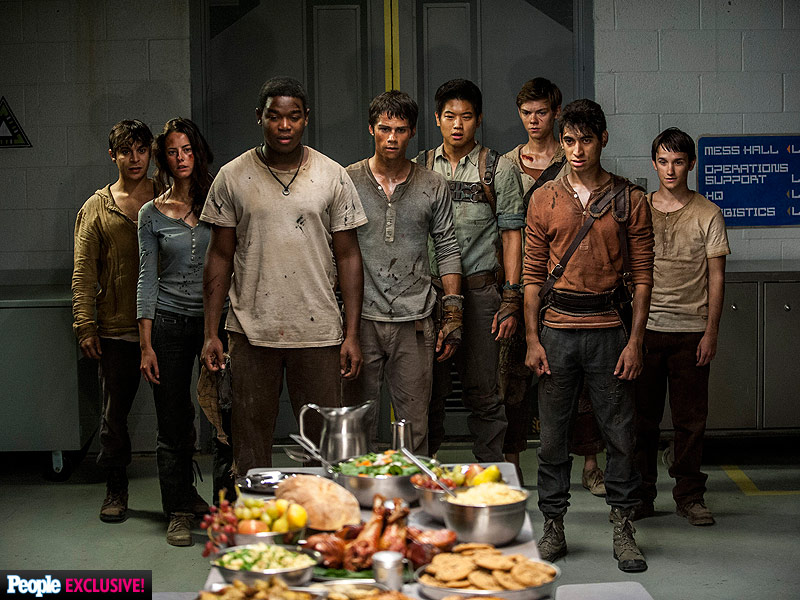 via People.com
One Direction won't be able to make it to the Comic Relief this year as they're currently busy with the On the Road Again Tour. The good news? They're sending comedians Jack Dee, Nick Helm, Patrick Kielty, Vic Reeves, and Johnny Vegas as No Direction to perform the song "Best Song Ever" for the crowd on Friday, March 13 (Saturday, their time). Watch their cute announcement video below!
Got gossip to share? Let us know in the comments or via Twitter @candymagdotcom. :)