Missing Gossip Girl's Lonely Boy? In case you didn't know, Penn Badgley is part of the Brooklyn-based band Mother. The band revealed the music video for their song "Easy" earlier, and we're lovin' our lonely boy's hazy vocals here. Yup, he sings. Watch the music video of the band's first single below and tell us what you think about it in the comments.
Poor Harry Styles. This One Direction cutie must've been super tired from the tour that he got a bit sick and lost his voice while performing "Story of My Life" for the Manchester crowd. Good thing these cuties always have each other's back. Hope Harry feels better soon!
Is One Direction's Louis Tomlinson's girlfriend Eleanor Calder joining the guys for the Where We Are tour? Apparently, that's a high possibility. After that leaked video of the boys having "fun," the management thinks it's right to have Eleanor come along to keep her boyfriend's actions in check. Do you think this is a great idea?
ADVERTISEMENT - CONTINUE READING BELOW
The Perks of Being a Wallflower's Mae Whitman, Bella Thorne, and The Tomorrow People's Robbie Amell have started filming for the movie, The Duff. Robbie even shared a snapshot of him receiving a gift from his co-star during their shooting day via his Instagram account. The Duff follows Mae's character, Bianca, who's been labeled by her prettier and more popular friends, led by Bella's Madison, as the Designated Ugly Fat Friend (DUFF). With her determination to overthrow Madison, Bianca unites with her fellow DUFFs to plot the evil queen's downfall.
Sad news for those who are looking forward to watching Channing Tatum and Mila Kunis's sci-fi thriller, Jupiter Ascending, this year. The film's release has been moved to February 6, 2015. First set for release on July, the management made a statement recently that they needed more time to finish the visual effects for the thriller. Aww!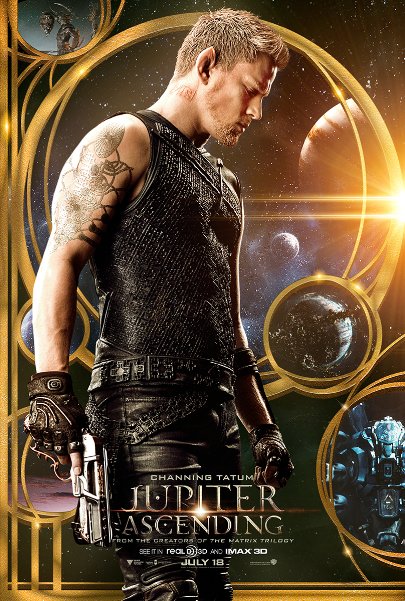 What do you think of today's news, Candy Girls? Tell us in the comments or tweet us @candymagdotcom!