If you loved Mary Poppins as a kid, get ready for a major throwback because Mary Poppins Returns! Set for a December 2018 release, the title role will be played by Emily Blunt who will be starring alongside Hamilton's Lin-Manuel Miranda. We can't wait for this! (via Just Jared, Jr.)
Is Zayn going to be turned into an emoji? It seems like he's going to partner with Kim Kardashian to come up with Zayn (and Gigi?) emojis under her Kimoji app. OMG! Can you just imagine? Plus how cool is it that you can change the color of his hair? We'll have to wait and see if this is happening for real! (via J-14)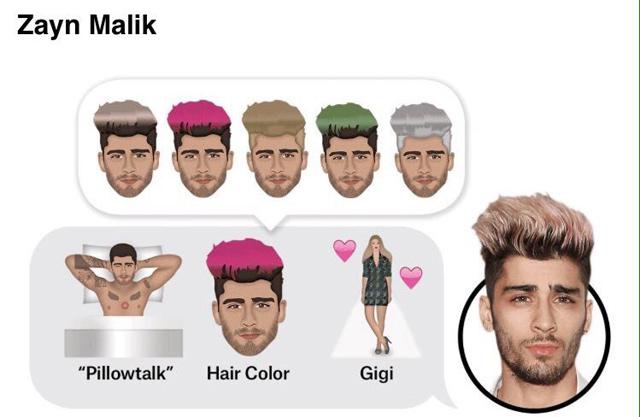 IMAGE Twitter
ADVERTISEMENT - CONTINUE READING BELOW
ADVERTISEMENT - CONTINUE READING BELOW
OMG! The trailer for Pretty Little Liars' 7th season is here. #SaveHanna? Wait, what? Will the girls ever figure out what A's up to this time? Prepare to scream and freak out when you click play.
So is there really something going on between Drake and Hailey Baldwin? After being spotted together at a house party and that Snapchat Hailey posted, it seems like people are trying to read into their friendship a little too much. A source confirms that the two are really close, but it's nothing romantic. (via E! Online)
ADVERTISEMENT - CONTINUE READING BELOW
Calvin Harris is on Snapchat again! Does this mean he's feeling a lot better after his accident recently? He posted a bunch of half-selfies on his Story, making sure to geo-tag all the places he visited in his hometown. Here's hoping he'll be 100% soon! (via Just Jared)
Got goss to share? Leave us a message and let's swap stories!
ADVERTISEMENT - CONTINUE READING BELOW