Kylie Jenner is finally releasing her first Kyshadow palette! For 6 months now, the beauty mogul-in-the-making has been sporting a bronze smoky eye. Little did we know that the eye makeup she's been using is actually from her very own brand. Check out her tutorial below and find out when you can snag one for yourself. (via Teen Vogue)
We're still not quite over the untimely passing of Christina Grimmie. But some good news for fans, her brother Brian has shared that they will be releasing Christina's last four music videos this August and September. Her family wants fans to send their love by tweeting #ChristinaGrimmie on Twitter. We can't wait till August 11 for the release of the first video! (via J-14) 
ADVERTISEMENT - CONTINUE READING BELOW
Aww, Joe Jonas spoke to Billboard recently about Demi Lovato and it's giving us major Camp Rock feels! He only had good things to say about his ex-girlfriend, who he now considers more like a sister to him and Nick, sharing, "She's the best version of herself I've ever known. She's amazing at speaking truth to what she believes. She goes out there and says, 'This is who I am.'" *cue "This Is Me"* (via MTV) 
Speaking of Demi, she was at the Democratic National Convention to perform her hit "Confident" but not before speaking about the stigma surrounding mental health issues. (via E! Online) 
ADVERTISEMENT - CONTINUE READING BELOW
5 Seconds of Summer baes Calum Hood and Luke Hemmings play Capital FM's To Bae or Not To Bae. Can you figure out who they're crushing on? Would they bae Gigi Hadid? What about Taylor Swift (on the condition that they wear an I LOVE TS shirt, too)? Watch the hilarity by clicking the image below.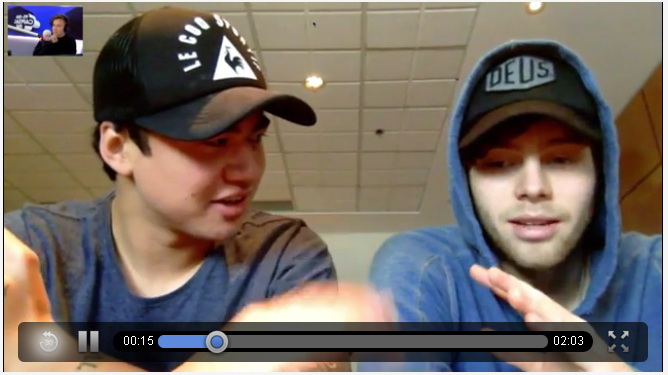 ADVERTISEMENT - CONTINUE READING BELOW
Got goss? Let's swap stories in the comments down below!