Pop culture website, Vulture has interviewed screenwriters from 2014's most acclaimed movies about the toughest scenes they ever had to write. Among the ones they've interviewed were The Fault in Our Stars' Scott Neustadter and Michael H. Weber. It was revealed later on that the scene they had a difficult time writing down was Hazel (Shailene Woodley) and Augustus's (Ansel Elgort) dinner in Amsterdam. Scott's father died of cancer in the week TFIOS was published and knew a few weeks later that they had to adapt it. The grief and sadness translated in the words were real. Despite the romantic setting, finality was still in the minds of Gus and Hazel so they talk about afterlife during dinner.
"Big questions, big themes; not exactly your typical teenage dinner conversation. But these are not your typical teenagers," the writers said. "Though they live their lives refusing to let their disease define them, Hazel and Gus are also acutely aware of their need to accelerate a lifetime of experience into what little time is left. Something the rest of us never do. But maybe should."
ADVERTISEMENT - CONTINUE READING BELOW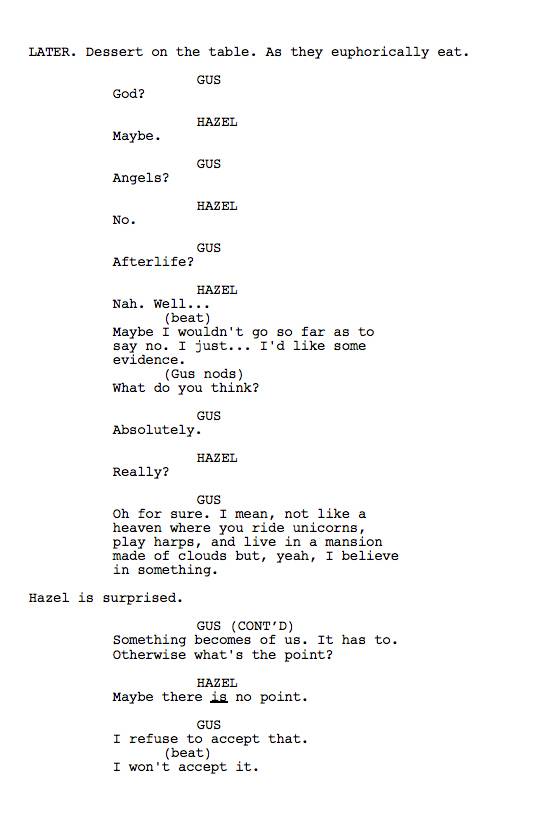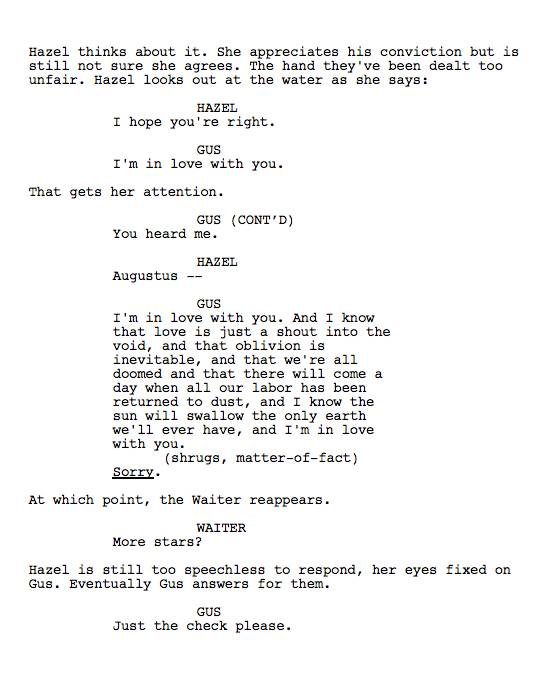 photos via Vulture
Bradley Cooper finally breaks his silence about the rumors linking him to Taylor Swift, and guess what? Yup, those aren't true. Rumors said that T-Swizzle wanted to date Brad, but she was turned down. During his guesting on The Howard Stern Show, the American Hustle actor said of the stories, "That's horse sh*t. Never got a call [from Taylor]. Nothing."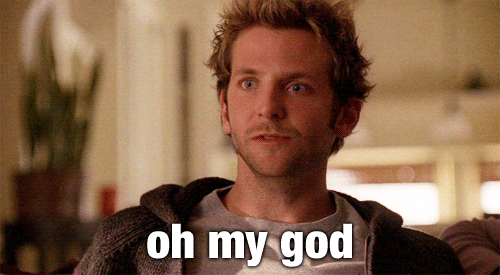 via thegifsqueen.tumblr.com
ADVERTISEMENT - CONTINUE READING BELOW
Shia Lebeouf has a new project, you guys. The actor is in Sia's music video for "Elastic Heart" with "Chandelier's" Maddie Zeigler. The two are doing an interpretive dance off inside a huge bird cage which is reminiscent of The Hunger Games: Catching Fire. ICYDK, "Elastic Heart" was featured in the movie's soundtrack and in Sia's 1,000 Forms of Fear. Hit the play button below to watch the video now.
It's awards season once again, Candy Girls? Are you excited? It's a time for recognizing the hardwork our fave celebs have put into their projects in the past year. Speaking of awards, the Golden Globe Awards is happening on January 11 and Tina Fey and Amy Poehler are hosting it for the third time. Want to know what's in store for us this year? The comedians talk about that in this video.
Kevin Jonas finally reveals why the Jonas Brothers (his band with younger bros Joe and Nick) broke up in 2013 in an interview with HuffPost Live. "Being able to play shows and travel together was great, but then once at the end there, the friction was too much and we just really needed to break away and kind of do our own things for some time," he said. The three bros are now in good terms with each other which is great, right? Watch the interview below. Kev talks about the breakup after the 10:34 mark.
ADVERTISEMENT - CONTINUE READING BELOW
Got news to share? Let us know in the comments or tweet us @candymagdotcom. We always love hearing from you. :)