Did you know that days before the release of 1989, Taylor Swift actually applied for trademark on a few lines from her songs? Legal documents from the US Patent and Trademark Office showed that the pop singer wanted to get ownership for several lines from her album including the following: "party like it's 1989," "this sick beat," "cause we never go out of style," "can show you incredible things," and "Nice to meet you. Where you been?" Girl really knows how to succeed in music and in business.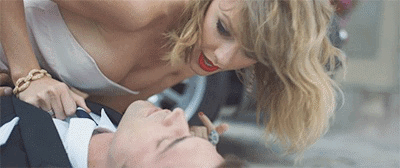 via thelifeofswift.tumblr.com
ADVERTISEMENT - CONTINUE READING BELOW
The final trailer for The DUFF is here. Starring Bella Thorne, Mae Whitman, and Robbie Amell, the film is about a high school girl who starts a revolution after learning that she's been labeled as their circle's DUFF (designated ugly fat friend). The DUFF hits theaters this February.
Hey, Filipino Lovatics! We know you're all very excited to see Demi Lovato live in Manila this summer. Well, the good news is you can now purchase your tickets via SMTickets.com. Ticket rates range from P1,050 to P7,880. Buy them now before you they get sold out.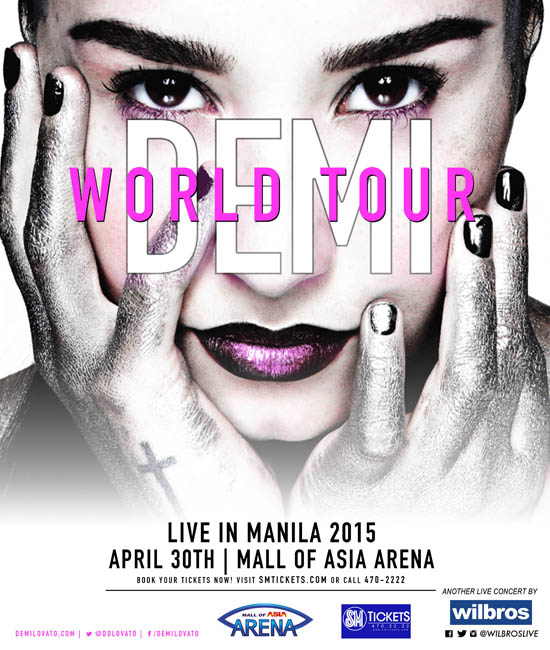 photo via Wilbros Liva
ADVERTISEMENT - CONTINUE READING BELOW
Ten-year-old twin girls Abby and Sarah are giving us goosebumps because of their performance on The Ellen DeGeneres Show. Aside from talking about their relationship as sisters, the two also sang Sam Smith's "Stay With Me" and "I'm Not the Only One" while playing their guitars. Their vocals are amazing! Watch the video below now.
Ryan Gosling may seem like a perfect kind of guy, but actress Saoirse Ronan recently revealed in an interview with MTV that he has one flaw: The Gos doesn't really reply to e-mails. Apparently, Saoirse whom The Gos directed for Lost River has a hard time knowing more about the film because the actor doesn't respond to her messages. "I have his email. He never emails anyone back," she said. "He's so bad at e-mailing back, but he did e-mail me the other day. I felt really lucky to receive his words." What can we say, you can't have it all. Lost River is Ryan's directorial debut film, which premiered at the Cannes Film Festival last May.
ADVERTISEMENT - CONTINUE READING BELOW
Got news to share? Let us know in the comments or tweet us @candymagdotcom to join the conversaton. :)