Nathan Sykes, former member of The Wanted, opens up about his upcoming solo album. One track featured in the record? Something about his relationship with Ariana Grande. In an interview, Nathan revealed that this was the most emotional song on the record which is "about me telling myself not to be angry at the breakup because sometimes things just don't work out. That's life." He also explained that it wasn't the best time for him when the breakup happened, which makes everything sadder. "The time we broke up was really tough," he said. "The Wanted decided to take a break and I lost my grandad. I was not in the best place. She was my first grown-up relationship. But sometimes you have to go into a place like that to be able to find the best music out of it." Although the split was painful for him, Nathan clarifies that there's no bad blood between them. Good for him! Life is too short to be bitter about exes. :)
ADVERTISEMENT - CONTINUE READING BELOW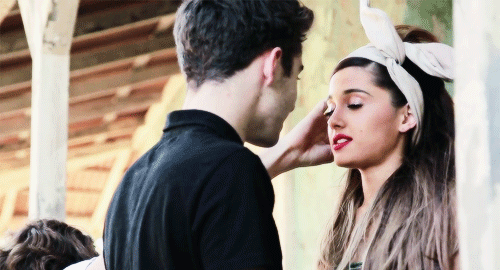 via yoursttrulys.tumblr.com
If you're wondering what the best moment from yesterday's Screen Actors Guild Awards was, we think Emma Stone's reaction when her Birdman co-star Naomi Watts tripped onstage because of her gown's train was it. The cast accepted their award for Best Ensemble in a Motion Picture and as Naomi walked to the microphone to say her part, she tripped. Watch the video below and Emma's hilarious reaction (which will probably give birth to memes and GIFs in time!) to it here.
ADVERTISEMENT - CONTINUE READING BELOW
Grammy-winning singer Rihanna is lending her voice to her first animated feature film, Home. In the movie, Rihanna's character Gratuity "Tip" Tucci is about a girl who fends for herself when her mom (voiced by Jennifer Lopez) is captured by aliens. In the process, she meets Oh (Jim Parsons) who becomes her friend and takes her on an epic adventure to saving himself and her mom. From the creators of The Croods and How to Train Your Dragon, Home is set to hit Philippine theaters in March 26.
Remember Scream Queens, the FOX TV series we told you about that starred celebs like Lea Michele and Ariana Grande? Well, another star is joining the list—Nick Jonas. Now you have more reasons to watch the show when it premieres on TV soon. We're getting even more curious about this show!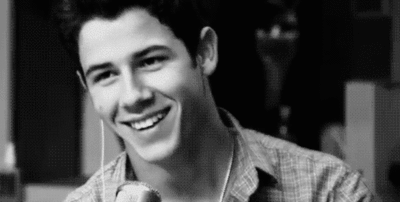 via i-love-demi-parts.tumblr.com
ADVERTISEMENT - CONTINUE READING BELOW
Look who has a new movie project. It's Twilight actor Taylor Lautner. Under Adam Sandler's Happy Madison productions, Taylor will be starring alongside Adam in the movie Ridiculous 6. This is not their first movie project. The two have previously starred in the comedy flick, Grown Ups 2, just last year. Now they're back to working together and are even joined by more stars (hi, Blake Shelton and Luke Wilson!) for the movie.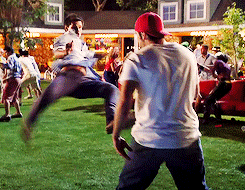 via gayfortaylorlautner.tumblr.com
ADVERTISEMENT - CONTINUE READING BELOW
Got news to share? Let us know in the comments or tweet us @candymagdotcom. We always love hearing from you. :)