Sorry, #Maylor shippers, but The 1975's Matt Healy recently shut down rumors that he's dating Taylor Swift. In his interview with Australian radio show 2DayFM, Matt said that they just exchanged numbers and that's it. "There's no like, relationship or anything happening," he said. "It's just funny how people really, really buy into that." Aww, we just have to give up this ship, girls and boys. But it's still nice they support each other's music, right?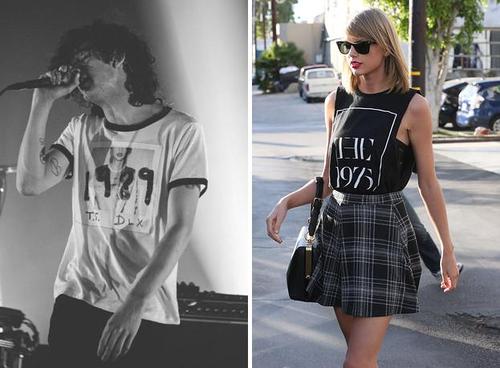 via rosycheeks90.tumblr.com
ADVERTISEMENT - CONTINUE READING BELOW
Are Ansel Elgort and his high school sweetheart, Violetta Komyshan, back together? Seems like they are. The two were spotted most recently in an airport together, taking the same flight, which sparked rumors that they're giving their relationship a second try. Furthermore, a source told Us Weekly that the two have missed each other since their breakup last year. "They just missed each other. He thought his schedule was too much to have a girlfriend during, he's been touring nonstop for movies and working on music, but they talked throughout," the source said. "He didn't really see anyone else seriously while they were split." BRB, we'll give ourselves a moment to cope with the fact that this cutie's off the market again.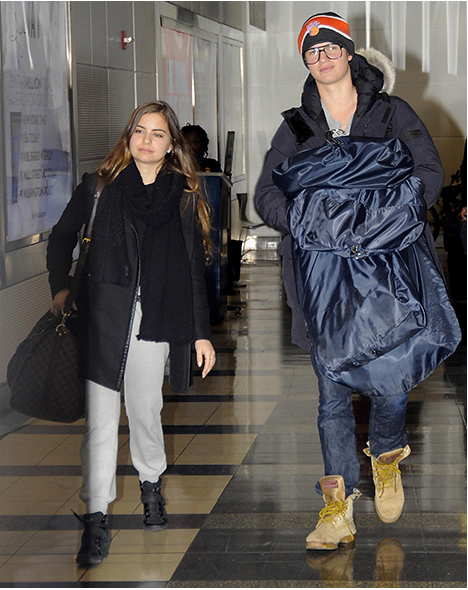 via usweekly.tumblr.com
Another couple made headlines today! Music producer Zedd and Selena Gomez seem to have confirmed that they really are together. The DJ recently shared a photo of him and Sel during their FaceTime session, proving that they still keep in touch even though they have very busy schedules. This is not the first time Zedd shared a photo of Selena, though. A few weeks back, he also shared a snapshot of the "Come and Get It" hitmaker smooching a character from The Room (which seems to be something they both love!). Do you think these two are coming out as a couple through these Instagram posts? Share your thoughts in the comments!
ADVERTISEMENT - CONTINUE READING BELOW
Ariana Grande is returning to television! The "Problem" hitmaker secured a role in the upcoming Fox show, Scream Queens, which is about a college campus coping with a series of murders. And she's not the only one on this show you should watch for. Joining Ari are Lea Michele, Abigail Breslin, Keke Palmer, Jamie Lee Curtis, and Joe Mangianello. And the show's looking awesome so far, too, because Glee's Ryan Murphy is also behind Scream Queens. Woot! Are you excited? Don't worry because we are, too, so we'll surely keep you posted about this.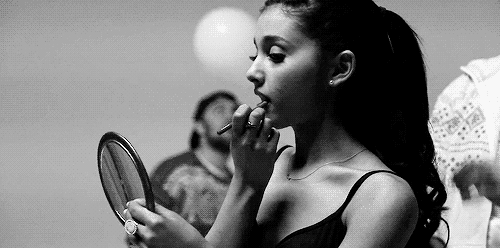 via awesome-ariana-grande.tumblr.com
ADVERTISEMENT - CONTINUE READING BELOW
Speaking of TV show, we can all catch Vanessa Hudgens on television next year! The High School Musical alum is starring on Fox's adaptation of the musical, Grease. Joining her is Dancing With the Stars' Julianne Hough who will be playing Sandy (originally played by Olivia Newton John). V, on the other hand, will be playing Rizzo (Stockard Channing in the '70s film). In her statement, V expressed that she is thankful to get the role. "Being Rizzo is something I've never imagined, and I love that because it will be a new challenge," she said. "She is such an iconic character that continues to transcend generations. I cannot wait to bring her to life on live television. I'm going to be a Pink Lady!" Grease is set to premiere in January 2016.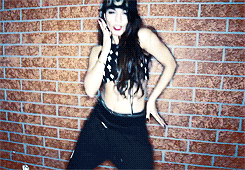 via highschoolmusical.tumblr.com
ADVERTISEMENT - CONTINUE READING BELOW
Got your own gossip to share? Let us know in the comments or tweet us @candymagdotcom to join the conversation. :)