Taylor Swift just lost in a game on BBC Radio 1 Breakfast and her BFF Ed Sheeran took over her Twitter account. In case you're wondering why #INNIT was trending worldwide earlier, these two musicians are the reason. Aren't these besties the cutest? Just look at what Ed tweeted using his friend's account.
#innit trend that pic.twitter.com/KQKYPmjAV7

— Taylor Swift (@taylorswift13) February 24, 2015
Aside from appearing on the radio show, the "Thinking Out Loud" hitmaker also annoucned two things on Twitter: That he's appearing on BBC Radio's Live Lounge (we're super excited to see what he performed online!) and that he's revealing the music video for "Bloodstream" very soon. For now, we're happily staring at this photo of T-Swizzle and Ed while we're waiting for more of their awesomeness to make headlines.
Check out @taylorswift13 & @edsheeran in the Instagrim booth. #ShiftyTuesday pic.twitter.com/Lo1euwMZAw

— BBC Radio1 Breakfast (@R1Breakfast) February 24, 2015
READ: Emma Watson Reminds Us of One Important Thing When She Shut Down Rumors
Speaking of T-Swizzle, her BFF and Victoria's Secret angel Karlie Kloss is stepping off the runway, but no reason to be sad. The model is headed to New York University's Gallatin School of Individualized Study to pursue her dreams of earning a degree. Although she clarifies that she's not quitting the industry. "I'll still be working full-time," Karlie said. "I'm incredibly ambitious and have lots of goals within my career that I'm not slowing down on anytime soon." You go, girl!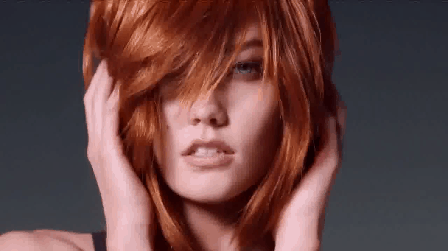 via vsfsgifs.tumblr.com
ADVERTISEMENT - CONTINUE READING BELOW
Attention Harry Potter fans: Tom Felton's latest project will surely make you happy. The HP franchise actor a.k.a. Draco Malfoy is making a documentary about the fandom and you have a chance to be in it. Set to air on BBC in the UK this April (and for release online after it's TV debut), Tom will include devoted fans of the series, cosplayers, and interviews with Daniel Radcliffe, Rupert Grint, and J.K. Rowling in the hour-long special. Now who's looking forward to watching this one? We sure are, especially because we've been missing it a lot since the last Harry Potter movie was released in 2011.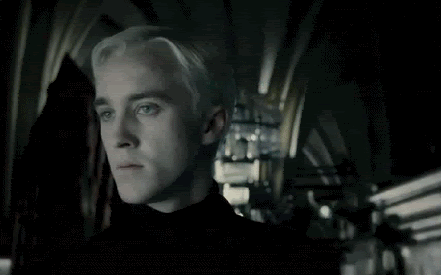 via dracosaskbox.tumblr.com
READ: Did Big Sean and Ariana Grande Sing About Naya Rivera?
Looking for a new cover to listen to this week? Here's a great one from Nick Jonas! This cutie did his own version of Kanye West's "Only One" and even tweeted about it to share it to the rapper earlier. Kanye, take notice because it's so, so good! Confession: we haven't stopped listening to it!
Are you excited to watch Insurgent next month? Then you should watch this TV spot for the Divergent Series film now. It's action-packed and Jeanine's (Kate Winslet) voice screaming "no" will surely echo inside your heads even after the video has ended. Ugh, March, please come sooner!
Got news to share? Let's talk in the comments or on Twitter via @candymagdotcom, Candy Girls! :)