By now, you already know how crazy the online world is about GIFs. We use them to express ourselves better or just because we can. Google finally revealed the most searched GIFs this year. Can you guess what tops the list? GIF searches of Mexico's national football team's manager Miguel Herrera occupies the top spot, followed by Frozen and football player Luis Suarez. Which GIFs did you use or search for this year?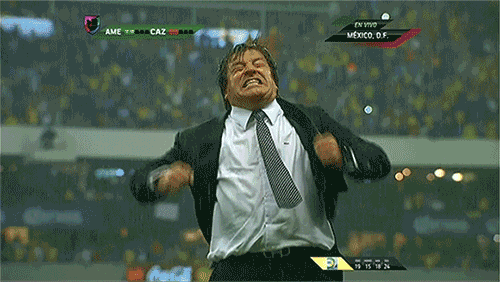 via upsettingshorts.tumblr.com
ADVERTISEMENT - CONTINUE READING BELOW
Speaking of trends, the Global Language Media also revealed recently that the most frequently used word in the English language in 2014 was the heart Emoji, followed by the word "hashtag." Other words that were included in the list are bae, photobomb, and clickbait. Which words did you use frequently this year, Candy Girls?
ADVERTISEMENT - CONTINUE READING BELOW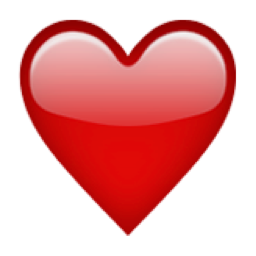 via Emoji
ADVERTISEMENT - CONTINUE READING BELOW
Chris Evans could actually be a superhero IRL. The Captain America actor surprised his 9-year-old fan who was fighting cancer by paying him a visit in a Boston medical center. Kenny Bottins, the brave kid who's battling brain cancer, looked so happy seeing Chris in this heartwarming video from their meeting, even if the actor wasn't wearing his superhero costume. Aww.
via kuromibaby.tumblr.com
ADVERTISEMENT - CONTINUE READING BELOW
Victoria Justice is gracing the cover of Seventeen's February 2015 issue. In her interview with MTV News, the star of the upcoming series, Eye Candy, talked about fashion and more. Hit the play button to get a peek at her shoot.
On a more serious note, Candy Girls, here's something you should read about today. Transgender teen Leelah Acorn died after being hit by a semitruck while walking outside of her home. Officials are investigating the teen's death after her scheduled suicide note got published on her Tumblr blog, which details the process of coming out to her parents and her struggles in a society that is yet to be fully accepting of the LGBT community. Her last wish was that her death mean something and her possessions be sold, with the proceeds donated to "trans civil rights movements and support groups." If you know anyone who's going through something serious, here's an article you should read.
ADVERTISEMENT - CONTINUE READING BELOW
via Facebook
Got your own news to share? Let us know in the comments or tweet us @candymagdotcom. We always love hearing from you. :)