Is The Maze Runner's Kaya Scodelario engaged to boyfriend Benjamin Walker? She posted on Instagram thanking the Abraham Lincoln: Vampire Hunter star for making her the happiest woman in the world. If you look closely, she's wearing a ring on her left hand. You can see it in the photo she posted with her mom, too. Fans have been congratulating them in the comments section. If it's true, our best wishes and congratulations to the couple!
It seems like New Year's festivities are starting early for this group of friends. Selena Gomez, Kendall Jenner, Cody Simpson, Gigi Hadid, and the rest of their mates flew to Dubai (and possibly hitting the shores of Maldives shortly after?) for the holidays.
Is Niall Horan leaving One Direction? Well, if ever he is, Twitter seems to have a lot of reasons for the rumored departure. #ReasonsNiallLeftOneDirection trended Worldwide on Twitter today, and let's just say the fans got quite creative. P.S. We honestly don't think this rumor is true!
ADVERTISEMENT - CONTINUE READING BELOW
He got a late acceptance letter to Hogwarts. #reasonsniallleftonedirection -A pic.twitter.com/8kPMqoeipD

— 1DUpDates (@1DwwaupdatesWW) December 29, 2014
ICYMI, American Idol winner Phillip Phillips got his best Christmas present when he got engaged to his girlfriend Hannah Blackwell. Aww, love is truly in the air this holiday season, huh?
ADVERTISEMENT - CONTINUE READING BELOW
Jennifer Lawrence is truly the woman on top. This 2014, she takes the top spot on Forbes' list of top-grossing actors above Chris Pratt, Emma Stone, and Michael Fassbender to name a few. This definitely deserves a happy dance. You go, JLaw!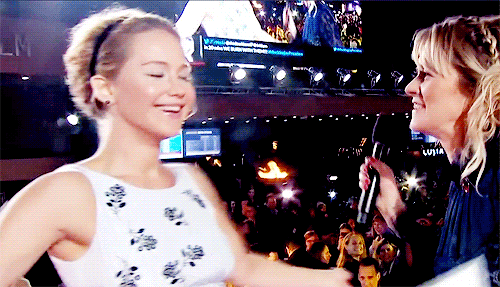 via chanel-n-vuitton.tumblr.com
ADVERTISEMENT - CONTINUE READING BELOW