ICYDK, One Direction was this weekend's musical guest on Saturday Night Live, while Amy Adams hosted. The cuties sang "Night Changes" and "Ready To Run" for the crowd. Of course Zayn Malik's mini ponytail was also present on the show. Um, calling on Jack TV, please show the current season of SNL so we can watch what this skit is all about on TV. Pretty please? :D
via thefiveboys241229131.tumblr.com
ADVERTISEMENT - CONTINUE READING BELOW
Speaking of One Direction, one cutie from the group was spotted recently coming out from Tiffany & Co., stirring up rumors that he could be engaged or getting engaged soon. Which 1D cutie is it, you ask? It's none other than Liam Payne! Liam and his girlfriend, Sophia Smith were seen in NYC coming out from the place with a blue bag. Maybe he just bought his girlfriend a fancy Christmas gift, really. But if these 2 got engaged for real, then we're happy for them. That's what supportive fangirls do. Right?
ADVERTISEMENT - CONTINUE READING BELOW

via sarnaicons.tumblr.com
ADVERTISEMENT - CONTINUE READING BELOW
New snaps from the set of Insurgent in Atlanta, Georgia came out earlier, and it's making us more excited for the film to premiere in March. Looks like there's going to be so much action in the Divergent sequel. Just look at how Tris (Shailene Woodley) and Four (Theo James) appear in this photo. Raise your hand if you're just as excited as we are!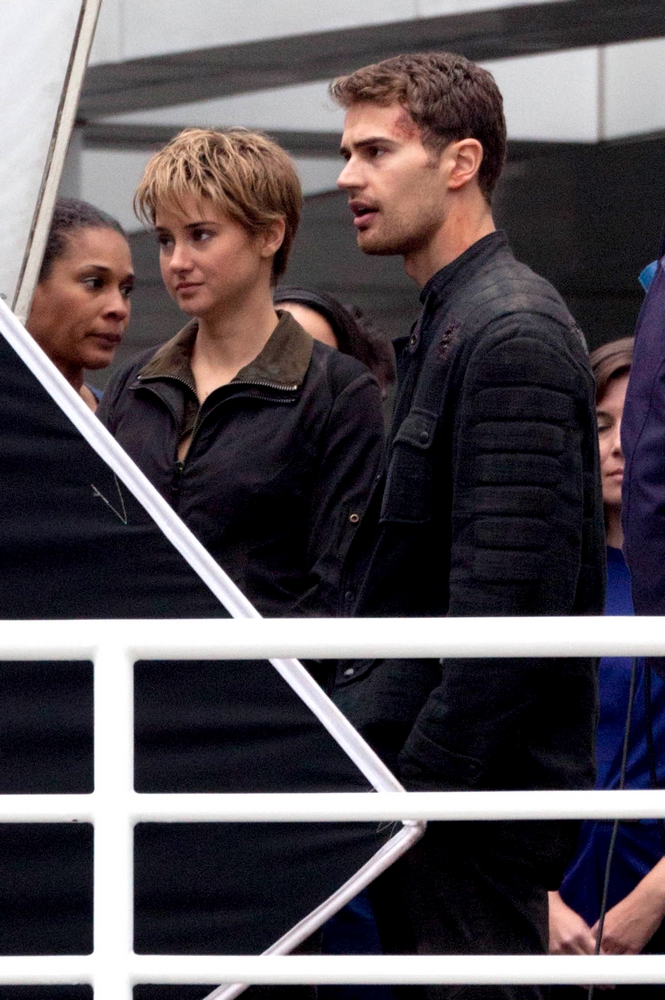 via theojamesfranceactu.tumblr.com
ADVERTISEMENT - CONTINUE READING BELOW
What are 5 Seconds of Summer's Michael Clifford's concert must-haves? It includes Taylor Swift (or maybe just her music?). Now the online world's having a grand time asking if T-Swizzle is Michael's crush. Besides, he was also spotted putting his arm around the pop singer in one of the photos from her 25th birthday bash where Michael came in with the rest of the boys. What do you think? Is he crushing on T-Swizzle? We totes think that'd be okay, though, and really cute too.
Meghan Trainor just gave us the best news we can get this week. During her interview at the Seacrest Studios at the Children's Hospital of Philadelphia, the "All About That Bass" hitmaker revealed that she's having a dance track with Jason Derulo soon. "I don't know if I'm allowed to say this, but I'm going to: I just cut a song with Jason Derulo," she said. Watch the whole interview in this clip below.
ADVERTISEMENT - CONTINUE READING BELOW
Got news to share? Let us know in the comments or tweet us @candymagdotcom. We always love hearing from you. :)