Can you guess who Taylor Swift was seen shaking it off with during Justin Timberlake's concert recently? It's none other than the music scene's queen, Beyonce Knowles! Bey's husband, Jay-Z, was with JT to perform "Holy Grail" at the Barclays Center in Brooklyn, New York and the 2 hung out together among the crowd. A fan was lucky enough to capture the moment and share it on Instagram.
ICYDK, Harry Potter author J.K. Rowling is revealing 12 short stories leading up to Christmas Day on Pottermore as part of her Christmas treat for fans and users of the website. For Day 2, we first had to answer the riddle about Diagon Alley: "Weasley's Wizard Wheezes is a marvellous place full of jokes and potions by the box and the case. The premises are stuffed with people, ready to pop but on what magical street can you find this fun shop?" The answer leads you to a background on the character of Florean Fortescue, an ice cream parlor owner.
ADVERTISEMENT - CONTINUE READING BELOW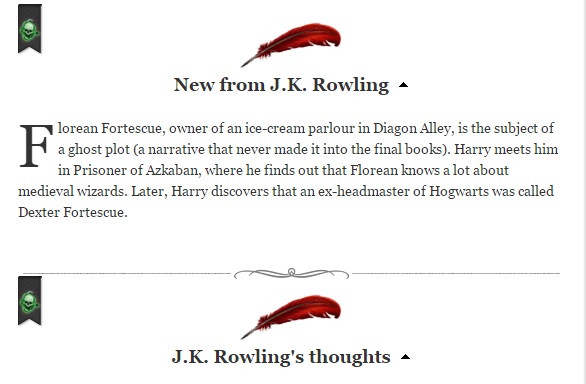 ADVERTISEMENT - CONTINUE READING BELOW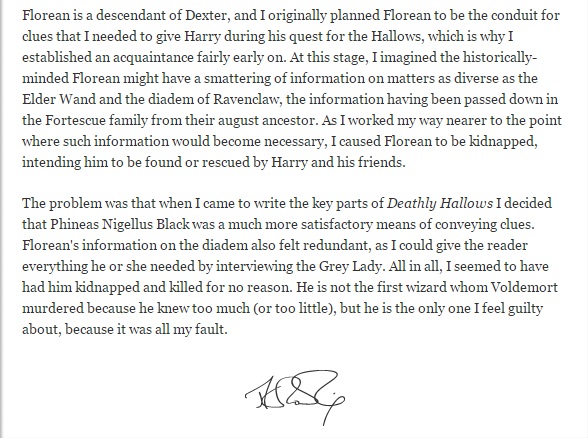 via pottermorelivebloging.tumblr.com
ADVERTISEMENT - CONTINUE READING BELOW
You can also read about a brief history of the Leaky Cauldron, the main entrance to the busy street of Diagon Alley and the oldest pub in London. Today, J.K. has revealed another view of the wizarding world—this time through the Hogwarts subject, Potions. The author tells us why she chose Snape to teach the class. Apparently, it's because J.K. hated Chemistry when she attended school. "Chemistry was my least favourite subject at school, and I gave it up as soon as I could," she wrote. "Naturally, when I was trying to decide which subject Harry's arch-enemy, Severus Snape, should teach, it had to be the wizarding equivalent." Make sure you join Pottermore to get more stories from the author!
Aside from Taylor Swift, another one of our favorite actresses also turned a year older last weekend—Vanessa Hudgens. The actress shared this snapshot from her birthday which showed her with her well-wrapped presents from boyfriend Austin Butler. Aww, that smile is totes adorbs. Belated happy birthday, V!
ADVERTISEMENT - CONTINUE READING BELOW
The 2014 X Factor UK finals happened recently and our favorite boys were there to perform and express their support for the finalists. One Direction got back on the X Factor stage, singing their hit song, "Where Do Broken Hearts Go" with musician Ronnie Wood joining Niall Horan in playing guitars. Can we also take a moment to appreciate Zayn Malik's perfect 'do? Ahhh, we just feel proud of these guys every time they're back on the X Factor stage because it reminds us of how far they've come.
Ed Sheeran was also there to perform hits from his critically-acclaimed album, X. The Brit musician sang "Thinking Out Loud," with this season's winner Ben Haenow, and "Photograph." Watch his performance below.
Critically-acclaimed film, based on the best selling novel by Jonathan Tropper, This Is Where I Leave You finally gets a premiere date in the Philippines. The movie, which stars Tina Fey, Jason Bateman, Adam Driver, Jane Fonda, and many more, will be shown in Ayala Malls starting December 17. Now isn't this the perfect time to catch the film with your family? Watch the trailer below and make sure you watch it with your loved ones before the season ends.
ADVERTISEMENT - CONTINUE READING BELOW
Got news to share? Let us know in the comments or tweet us @candymagdotcom. We always love hearing from you. :)