Showing the world that they are indeed #Goals, Miley Cyrus and Liam Hemsworth just took their relationship to the next level by wearing matching outfits! Miley rocking a gold jersey and Liam wearing shiny gold shorts for his sister-in-law's birthday, these two are just plain adorable don't you guys think? (Teen Vogue)
ADVERTISEMENT - CONTINUE READING BELOW
Sophie Turner's GoT character is famous for her dire wolf among other things, but just recently, she took a cue from Sansa Stark and got herself a wolf tatt! Don't worry, it's not real! Sophie is currently working on a new film Huntsville. Hence, the big wolf tatt on her arm. (Entertainment Weekly)
Bella Thorne and Gregg Sulkin have been relationship goals until today. US Weekly reported that these two lovebirds have called it quits already. "After much thought and soul-searching, we have made the difficult decision to end our relationship," the couple tells the magazine. Don't believe it? We can't either. *cue the tears* (Dolly.com.au)
Sofia Richie has been the center of controversy ever since the news on her friendship with Justin Bieber came out. After yesterday's drama between Selena Gomez, Justin Bieber, and even Hailee Baldwin, Sofia took to Twitter to declare her love. While she didn't direct it to anyone specifically, we have a huge feeling this may be for Justin after he publicly defended her against her bashers yesterday. She has since deleted the tweet, but her Twitter has remained all about love. (Dolly.com.au)
Following the Instagram war between Justin Bieber and Selena Gomez yesterday, all the bashing Sofia Richie has received from Beliebers, and all the cheating allegations popping from left to right, Justin Bieber stayed true to his words and has set his Instagram account on private. But just after a few minutes of setting his IG on private, Justin set it back on public, then proceeded to delete his account. What is going on?!
ADVERTISEMENT - CONTINUE READING BELOW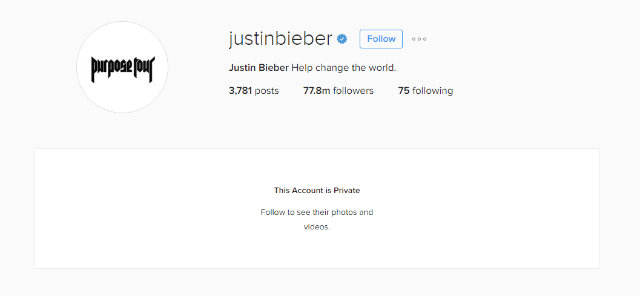 Got more gossip to share? Leave a comment below!