One Direction will kick off their Where We Are tour on April 25. So it's no surprise that our cuties are seriously preparing for it. We're curious about how their preparations are going—since, you know, Philippines isn't lucky enough to see them perform live. Good thing they've posted a few BTS photos in their Instagram account. Here's the most recent one, which focused on Liam Payne's handsome face:

Will Taylor Swift write a song for a musical soon? According to reports, producer Harvey Weinstein is trying to convince the country singer to collaborate with him for an upcoming musical, saying, "There's a specific show I want her to write." What do you think of this, Candy Girls? Will you want to watch a musical where Tay wrote most of the songs?
via iloveyouforevertaylor.tumblr.com
ADVERTISEMENT - CONTINUE READING BELOW
After rumors surrounding Sam & Cat stars Ariana Grande and Jennette McCurdy's relationship, Ariana finally decided to break her silence. Apparently, people thought that the rift between the two Nick stars was caused by money issues. This isn't true. The 20-year-old star addressed the rumors on her Facebook page, saying, "As far as the show goes, I don't know what's happening because I'm not directly involved with the problem but I just wanted to address this one rumor in particular because I am NOT making more money than my costar, nor do I think I should be. So we can all move on and get out of our heads that this was a money thing cause I don't play like that at all." Read the rest of her statement here.
via teendotcom.tumblr.com
ADVERTISEMENT - CONTINUE READING BELOW
Glee star Dianna Agron will be appearing in another movie! After her stint in I Am Number Four (which also stars her ex-boyfriend Alex Pettyfer), Dianna is set to star in the romantic comedy Tumbledown. She will be joining Jason Sudeikis and Rebecca Hall, under the direction of Sean Mewshaw. Tumbledown is about a young woman who is struggling to move on with her life after the death of her husband. No release date was announced yet, but reports say that the actress just signed on to do it.
via benny-96.tumblr.com
ADVERTISEMENT - CONTINUE READING BELOW
Walt Disney pictures unveiled two new banner images for the movie Maleficent. The latest photos from the film reveal the the forest kindom that the wicked fairy rules, and Princess Aurora's kingdom wrapped by a curse. The movie stars Angelina Jolie as the wicked fairy and Elle Fanning as Princess Aurora. Maleficent will be coming to theaters on May 28.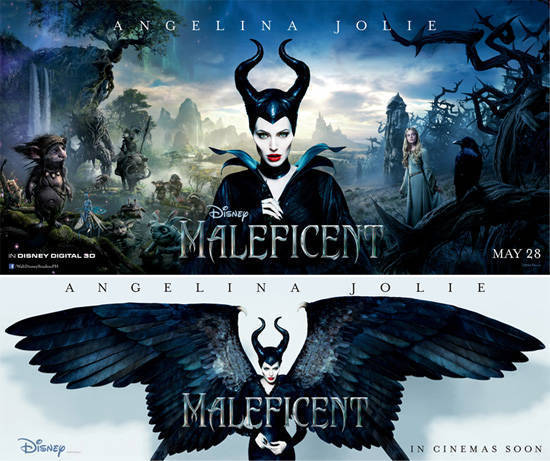 ADVERTISEMENT - CONTINUE READING BELOW
What do you think of today's news, Candy Girls? Got your own goss to share? Tell us in the comments or tweet us @candymagdotcom.