After making all of us fall in love with their pairing in Crazy, Stupid, Love and then in Gangster Squad, Ryan Gosling and Emma Stone are in negotiations to work for the third time for another movie. This time, for a musical, the movie La La Land, from Whiplash director Damien Chazelle. Originally set to star Emma Watson and Miles Teller, the musical is about aspiring actress Mia who's trying to fit in and charismatic jazz pianist Sebastian. They're still trying to make this happen, but let's continue crossing our fingers so it pushes through.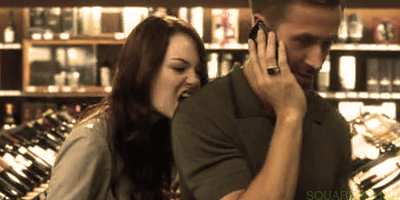 via mediaincorporated.tumblr.com
We know you love Carly Rae Jepsen's catchy song "I Really Like You," but here's a video to make you love it more. Justin Bieber and his friends put together a lip dub video to give you a bad case of LSS. Joining him are Ariana Grande, Kendall Jenner, 2NE1's CL, among others. Hit the play button to watch it below.
ADVERTISEMENT - CONTINUE READING BELOW
ICYMI: #HandwrittenAtMidnight: Shawn Mendes Released His Album on iTunes
After Nina Dobrev announced that she's leaving The Vampire Diaries, people were shocked and that includes Pretty Little Liars star Lucy Hale. But you don't have to worry about Lucy because she revealed in an interview with E! that she's going to be on PLL until it ends. Well that's reassuring. Thanks, Lucy!
Pitch Perfect 2 star Hailee Steinfeld talks about being in the film during her cover interview for Marie Claire's May 2015 issue. "I couldn't believe I was making this movie. I was like, 'Oh, my God! There's Rebel!'" she said. "I literally gained 10 older sisters. We have a group chat that hasn't stopped since we made the movie." Aww, Hailee is the sweetest, isn't she? The young actress is one of Marie Claire's cover ladies alongside Kate Upton, Zoe Kravitz, Felicity Jones, and Iggy Azalea. Pitch Perfect 2 is set for release in May.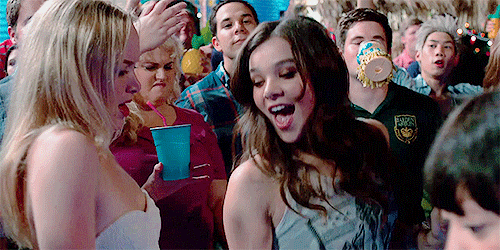 via ms-steinfeld.tumblr.com
And we have another #Caylor or #Talvin rumors going around. When the two reportedly started dating, people speculated that maybe Taylor Swift was going to write a song about music producer Calvin Harris. And by people, we mean the DJ himself. A source recently revealed that he confronted Tay-Tay about it and told her that he doesn't want any revenge songs written about him. "It was the white elephant in the room, but it's been on his mind, so he confronted her about it last week, telling her he doesn't want her to do that to him," the insider said. "Calvin doesn't just want to date Taylor. He's desperate to make sweet music with her." How sweet of Calvin, but do you think these reports are true? Either way, we'd really love to listen to a song by these two musicians.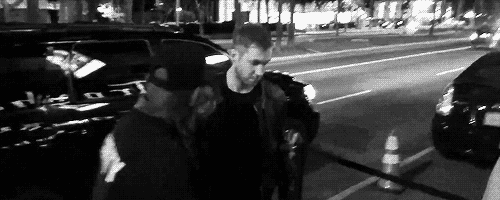 via lexieberger.tumblr.com
ICYMI: You Have To Listen to All Time Low Sing Sia's "Elastic Heart"
Got gossip to share? Let us know in the comments or tweet us @candymagdotcom.