This is one of the reasons why we love Taylor Swift: She has a big heart for her fans. Gena Gabrielle, a superfan she met in 2007 during a meet and greet, received a surprise from the singer for her pre-wedding celebration. Tay who was fresh from her Saturday Night Live cameo, went straight to Gena's party and gave her a KitchenAid stand mixer, a recipe book, and other cute kitchenware which she'll probably be using after her wedding. Isn't that sweet?
Four more days of waiting until One Direction releases the music video for their latest single "You and I," and we're super excited! Earlier today, the guys shared a short video of what we should expect from their new song. "We're doing something very different on this video, so make sure you check it out," Niall said. Any guesses on what they'll be doing for the vid?
A few weeks ago, singer Cody Simpson teased all of us with a video and several photos of him during the making of his new music video for "Surfboard." Glad to report that the vid's finally here! Listen to his catchy new tune below and watch for his girlfriend and model Gigi Hadid, whom he gets a little cozy with. We're putting this one on our summer playlist for sure.
ADVERTISEMENT - CONTINUE READING BELOW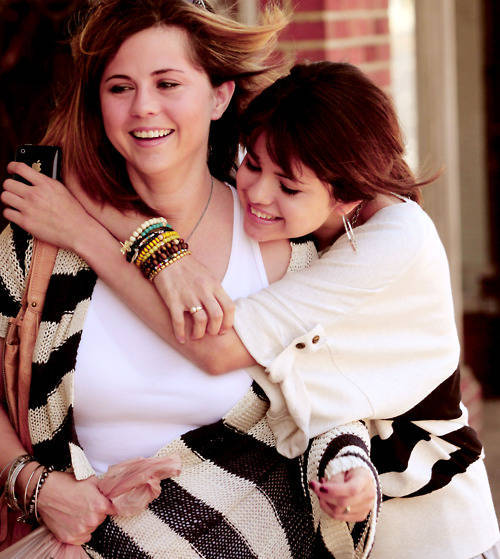 News about Selena Gomez firing her parents as managers surfaced a few days back, and now the 'rents have spoken up. Guess what? They too were shocked like everyone else! According to TMZ, Sel's mom Mandy Teefey talked to the Disney alum after the story made the headlines and asked her if it's true. Unforch, it is and her mom's "having a hard time processing" the news. Aww.
ADVERTISEMENT - CONTINUE READING BELOW
photo via angel-with-a-banana.tumblr.com
The remake of Broadway classic Annie has released a new trailer and you should watch it! Starring Academy Award nominee Quvenzhane Wallis as Annie, the story revolves around the young orphan's life set in 2014 New York. Joining her are Cameron Diaz as her mean foster mother Miss Hannigan, Jamie Foxx as tycoon and NY mayoral candidate Will Stacks, and Rose Byrne as Mr. Stacks's campaign advisor Grace. Produced by Will Smith, Jada Pinkett Smith, and Jay-Z, Annie is set for release in Philippine cinemas on January 2015.
What do you think of today's news, Candy Girls? Got your own goss to share? Tell us about it in the comments or tweet us @candymagdotcom.