We hope you listened to us when we told you a few months back that you should be listening to Shawn Mendes. This guy's killing it today. After releasing the dreamy video of him singing an acoustic version of "I Don't Even Know Your Name," this artist you should watch for released his debut album Handwritten on iTunes. Make sure to get your copy of it today and let us know what you think in the comments.
#HandwrittenOniTunes !!! http://t.co/fQYydW5nKI pic.twitter.com/BlxvxMHD7L

— Shawn Mendes (@ShawnMendes) April 14, 2015
From One Direction to Taylor Swift, Ed Sheeran just cares a lot about his pals. After giving his opinion on the departure of Zayn Malik from the British boyband, the "Thinking Out Loud" hitmaker now talks about T-Swizzle's rumored romance with music producer Calvin Harris. Listen to what he has to say about their relationship below. Spoiler: He approves of #Caylor or #Tayvin or whatever you call their ship.
Modest! Management finally released the first photo of a Zayn-less One Direction earlier today and it's really making all of us a bit sad. Seems like we have to get used to seeing only the four of them now.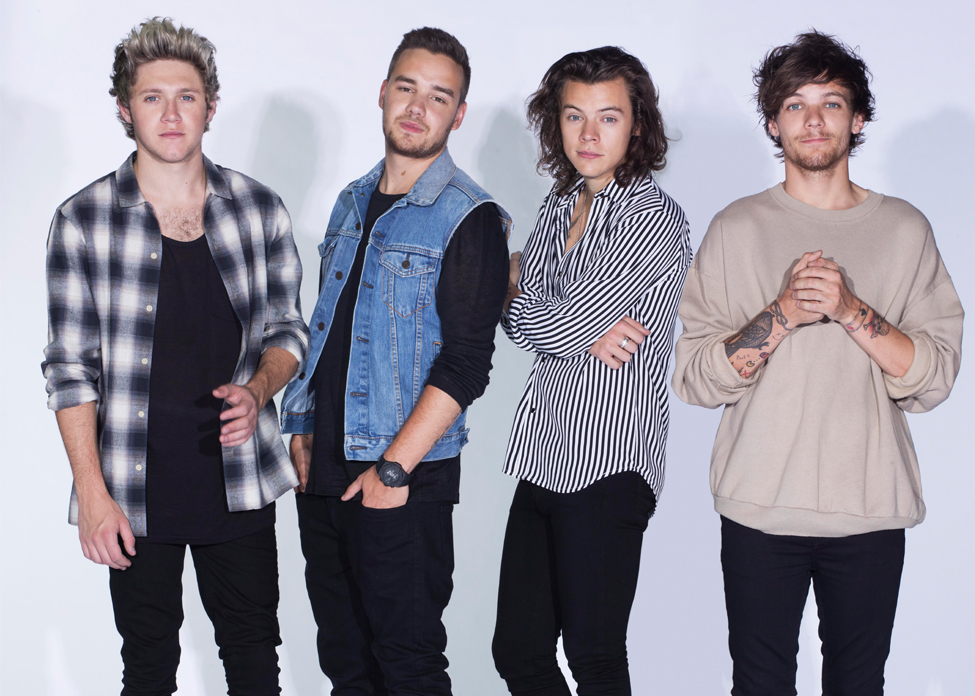 via modestmanagement.com
ADVERTISEMENT - CONTINUE READING BELOW
On a happier note, here's some Niall Horan to make you laugh. Presenting you the Vine video that made the hashtag #OhNoNiall trend recently. Thank you for bringing this precious clip to our attention Louis Tomlinson.
https://t.co/AY9lfdMP81 - ooohh noooo, Niall !

— Louis Tomlinson (@Louis_Tomlinson) April 13, 2015
ICYMI: You Have To Listen To All Time Low Sing Sia's "Elastic Heart"
We know you're still trying to absorb all the excitement from seeing a new clip from Pitch Perfect 2 yesterday, but there's another announcement you should know about the movie. It has been confirmed that there's going to be a Pitch Perfect 3! Rebel Wilson confirmed that she's signed on to do the third installment to LA Times reporter Amy Kaufman who tweeted about it. No reports have been made yet on who else is going to return for the next one, but we're crossing fingers that everyone in the gang will.
News: Rebel Wilson just told me there will be a 3rd @PitchPerfect and she recently signed on to be in it! (She doesn't know abt Kendrick.)

— Amy Kaufman (@AmyKinLA) April 11, 2015
News about a third installment in The Sisterhood of the Traveling Pants franchise have been making the rounds since last year. And finally, People got a few words out of one of its stars Amber Tamblyn. Woohoo, it's really happening. Listen to her talk about it and her real-life sisters in this video over here.

via karmyarmycaptain.tumblr.com
Got gossip to share? Let us know in the comments or tweet us @candymagdotcom. We always love hearing from you. :)