Magneto (or Gandalf, you decide) is joining the cast of the live action adaptation of Beauty and the Beast. Well not exactly Magneto, but the actor Sir Ian McKellen is. Ahh, isn't this so exciting? The X-Men movies actor is joining Emma Watson, Dan Stevens, Luke Evans, and the entire stellar cast in the film as Cogsworth, the butler who turned into a clock and keeps things in order in the Beast's castle. Can you see Sir Ian as the character?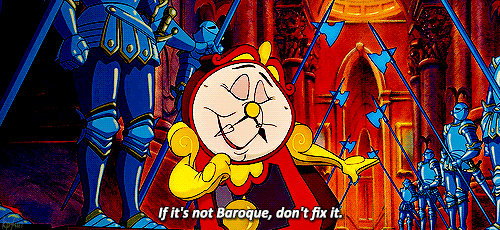 via kpfun.tumblr.com
ADVERTISEMENT - CONTINUE READING BELOW
Not only movie trailers were shown during the 2015 MTV Movie Awards. The first trailer for the slasher series Scream was also revealed earlier, and warning: It's not for the fainthearted. Bella Thorne introduced the TV series onstage along with its premiere date: June 30. Here's hoping they're showing it here, too!
ICYMI: You Have To Listen To All Time Long Sing Sia's "Elastic Heart"
Olay shows you how a little preparation goes a long way, even when you're just getting ready to have your ID photo taken. With their #BestBeautiful campaign, the brand challenges women to never settle when they can actually look their best. Watch their teaser for the campaign below and participate in the discussion by including the hashtag #BestBeautiful in your social media posts.
After her catchy debut track "OctaHate," Ryn Weaver gives us another song that we'll surely put on loop this summer. The singer just released the title track "The Fool" for her upcoming album, and it's turning out to be one of the tracks on our summer and ~*feels*~ playlists. Listen to it below and let us know what you think of it in the comments.
And finally, here are two more movie trailers you need to watch today. Aside from Pitch Perfect 2, Paper Towns, and Avengers: The Age of Ultron, Tomorrowland and Ant Man also revealed new clips during the 2015 MTV Movie Awards. First, the new Tomorrowland clip gives you a peek at the City of Tomorrow, a place where nothing is impossible. Set for release next month, the Disney film stars Britt Robertson, George Clooney, among others.
And Ant Man released the teaser for the full trailer of the movie which they'll be dropping tomorrow or late at night. We actually hoped there'd be more action scenes feature the dashing Paul Rudd but we'll take this.
Got gossip to share? Let us know in the comments or tweet us @candymagdotcom. :)